Will citizen technology rescue Bengaluru's lakes in 2019?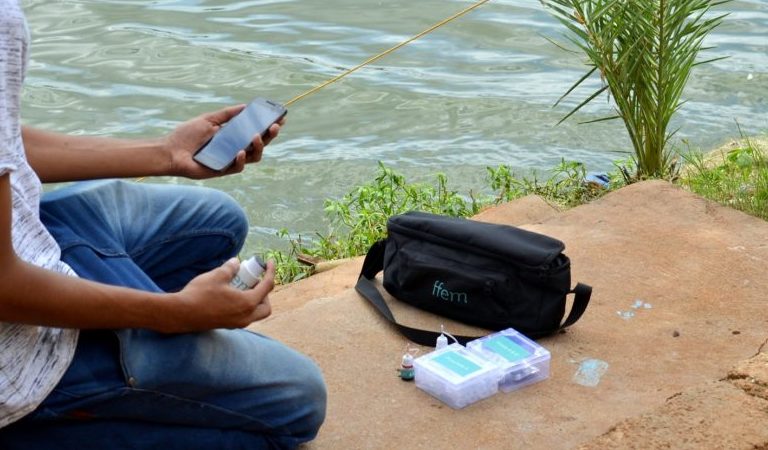 Will citizen technology rescue Bengaluru's lakes in 2019?
Citizen groups in Bengaluru are working with the municipal authorities to keep a tab on the city's heavily polluted lakes. But high cost of water quality tests is proving to be a barrier for effective citizen action.
A new tool, Mira, uses open source technology by which citizens can conduct basic water quality tests which give an indication of the health of the lakes and inform further action.
The tool is dependent on voluntary citizen action and will be kickstarted in 2019 with pilot runs for a few citizen groups.
In the new year technology is expected to aid citizen action to keep a check on water quality in Bengaluru's ailing lakes. With a lack of funding preventing citizen groups from conducting regular water quality tests, a new tool, Mira, will help the lake wardens with aesthetic restoration of the lake as well as affordable water quality testing, ensuring a wholesome healing of the city's lakes.
A water quality test currently costs Rs. 2400 per sample and takes about a week to get results. Mira, a new tool, could help cut the cost dramatically. Photo from FFEM.
In February 2017, Bengaluru, the city that is considered as India's Silicon Valley, grabbed headlines for a seemingly impossible event – its lakes caught fire. Bellandur lake, the city's largest water body, started burning, leaving people baffled and perplexed. While the heavily polluted lake was in flames and smoke, it also spewed froth, plaguing the citizens living in the vicinity with respiratory issues. Since then, both citizens and authorities alike, rolled up their sleeves and have been trying to revive the city's lakes, but improvement is slow. While Bellandur still belches out snowy froth every now and then, some city lakes throw up dead fish in summers and some give unbearable stench round the year.
V. Ramprasad, a resident of Bengaluru is the convener and founder of Friends of Lakes (FoL) involved in lake rejuvenation activities of three lakes in his neighbourhood. "We have been involved in rejuvenating Vidyaranyapura I, Vidyaranyapura II and Doddabomasandra lakes. We do not do water quality testing on a regular basis unless we notice apparent changes in the colour of lake water or foul smell. We mostly act as eyes and ears of BBMP (Bengaluru's municipal corporation) whenever they need water sample collection for testing," said Ramprasad.
Lack of funds is the limiting factor for citizen groups when it comes to testing lake water quality. Getting a sample tested has a one-time cost of around Rs. 2,400. Moreover, the Central Pollution Control Board (CPCB) or Karnataka State Pollution Control Board (KSPCB) laboratories, which test the water samples, take a minimum of a week to provide results.
"While we do take care of the lake by keeping the surroundings garbage-free, testing the lake's pollutant levels at regular intervals is a costly affair. Moreover, taking the sample to CPCB or KSPCB lab implies a travel time of more than an hour," added Ramprasad.
Mira, set to launch early next year, aims to help Ramprasad and other Bengaluru citizens in their efforts to resolve lake issues in the city. The tool's smartphone application part, once downloaded, provides instructions about how to test a water body for nitrate, phosphate, chlorophyll, dissolved oxygen and fluoride content, using the reagents. The data can then be uploaded on the dashboard.
SOURCE: Read the entire story about Citizen Tech Rescue of Bengalaru's lakes by Garima Prasher HERE