Water ATMs Quenching Thirst in Rural Areas
Water ATMs are gaining popularity as an efficient way to make drinking water available in rural areas.
Joining the bandwagon, RBL Bank, as part of its corporate social responsibility (CSR) activities has decided to provide Water ATMs (aquatm) in 20 rural branches spread across Maharashtra, Rajasthan, Madhya Pradesh and Gujarat in partnership with AquaKraft.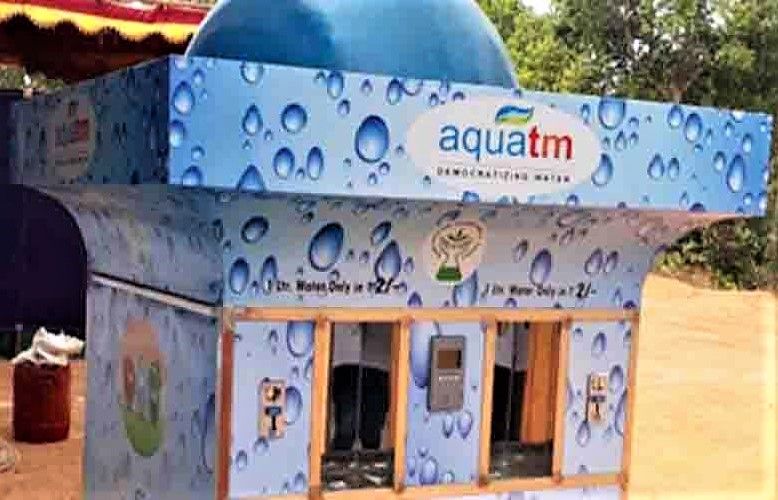 The aquatms will have a capacity of 500 to 1000 litres per day and will vend water at the IRCTC approved rates of Re 1 for 300 ml, Rs 3 per litre and Rs 5 per litre. The filtration process will use green technology that will lead to zero wastage of water (unlike Reverse Osmosis). The process works on gravity with very limited use of electricity.
Another exclusive feature of this partnership is that the aquatms will be operated and managed by Women Entrepreneurs/SHGs / Youth Clubs. These will be delivered in clay bottles instead of plastic in line with the green infrastructure project outlined by the Government of India.
Announcing the partnership between RBL Bank and WaterAid on the occasion of Republic day, Shanta Vallury Gandhi, Head HR, CSR and Internal Branding at RBL Bank, said, "As part of our overall CSR policy, we are committed as an organisation to support women empowerment and sustainable livelihoods. This innovation from Aquakraft of creating sustainable drinking water infrastructure across identified locations to leveraging the rural women to manage the same leading to livelihood creation is a compelling reason for us to enter into this partnership. This will further create a positive impact on the lives of rural women who have to travel miles to have clean and safe drinking water."
"SwachhShree" Dr Subramanya Kusnur, Chairman & Managing Director, Aquakraft Projects Pvt Ltd, said: "This is not just a mere CSR initiative, but a long-term integrated social development partnership. We were very impressed by the focused approach of RBL Bank to make a difference to lives of women by emancipating them with their basic needs and hence structured this model. It has always been our endeavour to create a drinking water infrastructure leveraging established networks like bus stations, railways stations, PHCs etc., but leveraging a bank's branch network has totally redefined our strategy. This is a true innovation of CSR by RBL Bank and will set a new precedence in the way corporates look at CSR."
Source: Sunday Guardian Live