JanaJal ​Creating Social ​Impact Via ​Water ATMs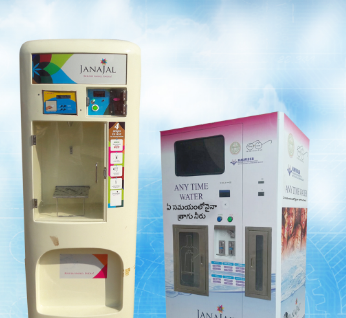 JanaJal, a for-profit water utility, is aiming to install and operate about 1,000 water ATMs, founder Parag Agarwal has said.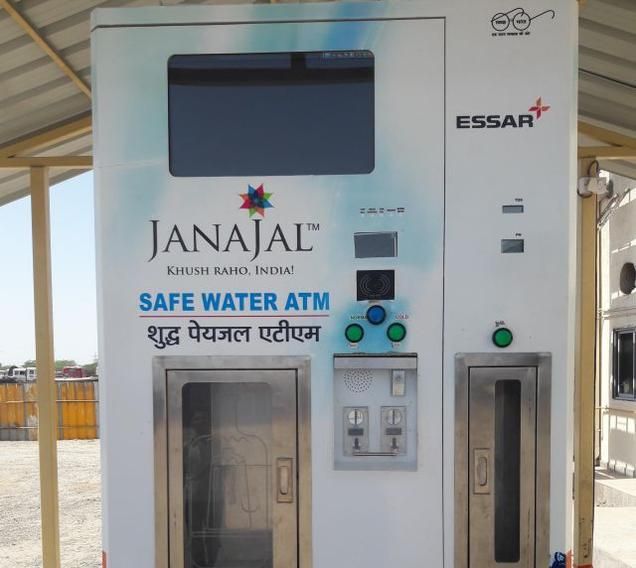 The three-year old social enterprise has till date deployed about 40 water ATMs and on track install 39 such ATMs in various railway stations in Mumbai as part of a IRCTC initiative to install water vending machines. Water vending machines are for those who cannot afford bottled water.
JanaJal had recently received $5 million funding commitment from US-based Tricolour Cleantech Capital, a social impact fund focused on clean technologies. "We have already received the first tranche and as we keep achieving milestones more monies will flow in," said Agarwal, who hopes to ride on the increased acceptability of concept of water ATMs both among consumers and administrators.
In all, JanaJal has around 250 safe water dispensing points, a CSR initiative, and water ATM footprint of about 40.
Until now, Corporate Social Responsibility (CSR) model was the only way to enable community level drinking water. Gradually it has evolved to the ATM concept because of sustainability. "Sustainability starts where philanthropy ends. Safe drinking water has to be valued as a resource and hence priced," said Agarwal.
For Rs. 5, a consumer at Ghaziabad will be able to get 20 litres of safe drinking water. At the water ATMs, all forms of payments are being enabled including pre-paid card and digital wallets. "You can pay using BHIM app, Bharat QR code or even any UPI interface to pay," Agarwal said.
Around the water ATM, JanaJal is also building an ecosystem of collateral benefits. "We also provide gainful employment opportunities to people as every ATM is manned. It's like a social entrepreneur they become. The more they sell, the more money they make as they get a revenue share," Agarwal said.
Agarwal said that plans are afoot to popularise the concept of JanaJal water ATM card (pre-paid card), which can be used across all water ATMs. "Post demonetisation, we were directed (by IRCTC) to enable all forms of payments other than cash. So we have had to revamp our backend to migrate to less cash system," he said.
Read more at: The Hindu Business Line