International Conference on Groundwater Vision 2030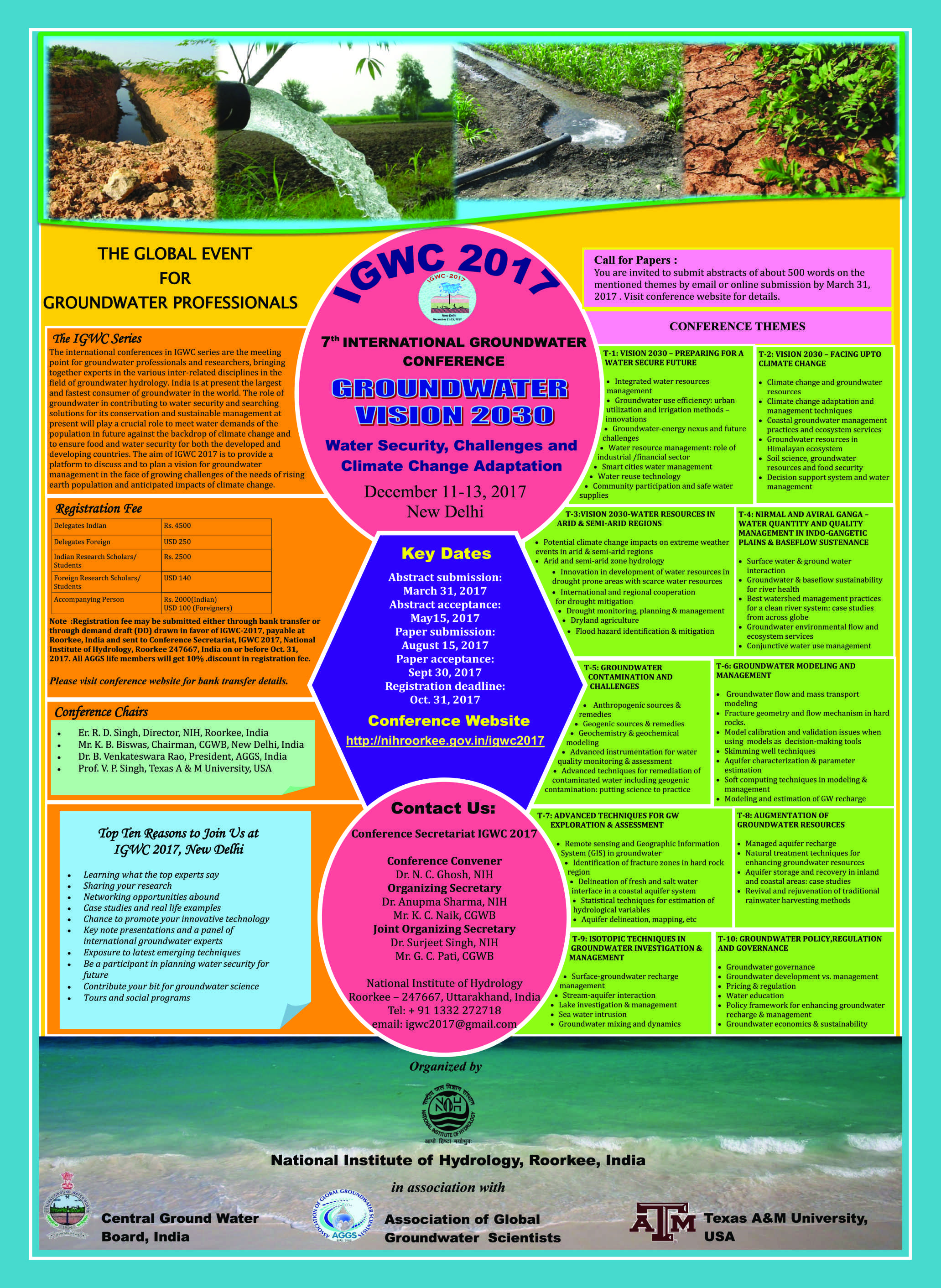 7th International Groundwater Conference on Groundwater Vision 2030 - Water Security, Challenges and Climate Change Adaptation
National Institute of Hydrology, Roorkee, India in association with Association of Global Groundwater Scientists; Central Ground Water Board, India; and Texas A&M University,USA is organizing 7th International Groundwater Conference on Groundwater Vision 2030 - Water Security, Challenges and Climate Change Adaptation during December 11-13, 2017 at New Delhi, India.
Conference Website: http://www.nihroorkee.gov.in/igwc2017/
You are invited to submit abstracts of about 500 words through our website www.nihroorkee.gov.in/igwc2017/ electronically by March 31, 2017.
Alternatively, you can also email the abstract to the Organizing Secretary IGWC 2017 by above date at igwc2017@gmail.com .