Government Wages War Against Depleting Groundwater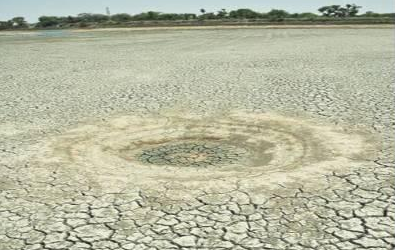 Forming ' paani -panchayat' and ' bhujal - sena ' comprising villagers is India government's attempt to check alarming groundwater depletion.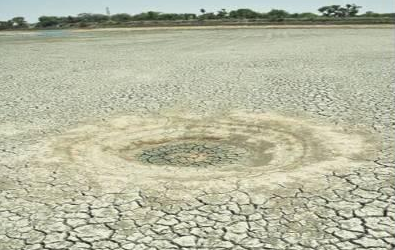 Sensitization of locals and community-led awareness programmes would be taken up to tell people how to use groundwater judiciously while remaining alert to prevent its pollution.
At least 30% of the development blocks in UP have extracted groundwater without recharging the resource ever. To check its depletion, state government has implemented State Groundwater Conservation Mission in 'stressed' blocks.
The rural mission would be implemented in 271 blocks, including Bundelkhand and Vindhyan region, while the urban part of the campaign will cover 22 cities, including Lucknow, Kanpur, Allahabad, Varanasi, Agra, Aligarh, Meerut, Ghaziabad and GB Nagar. Union ministry of water resources has assessed 271 development blocks as stressed, in urgent need of recharge.
These blocks lie in 13 districts of eastern and 25 districts of western UP. UP groundwater department director V K Upadhyay said 70 paani-panchayats and 10 bhujal-senas have been constitutedto integrate management of the stressed blocks.
Schemes it will integrate are geographical mapping and parameter test of groundwater resources, GIS-mapping, groundwater recharge and rainwater harvesting in over-exploited and critical development blocks. In the 2013 assessment of groundwater done in 820 blocks of the state by the Union ministry, depletion was recorded in 659 blocks.
As many as 113 blocks were found over-exploited, where withdrawal was more than 100%. 59 blocks were critical where water drawn out was between 90% and 100% and 45 were semi-critical where 70% to 90% water drawn out. A block is marked safe if water drawn out is less than 70%.
Lucknow has two blocks, Chinhat and Sarojininagar, in over-exploited catagory while in Kanpur, the Kalyanpur block is in that category.
Maximum 11 over-exploited blocks are in Pratapgarh district, followed by 10 in Agra, nine in Saharanpur, seven in Jaunpur, four in Allahabad, three in Ghaziabad and Bulandshahr, two each in Varanasi, Aligarh, Moradabad, Gautambudh Nagar and Meerut.
Western UP has 76 and NCR 15 over-exploited blocks, two each in Meerut, Baghpat and Gautambudh Nagar and three each in Bulandshahr, Hapur and Ghaziabad.
Source: Times of India