Early-Stage Innovations in Water: An Akamai India CSR Flagship Initiative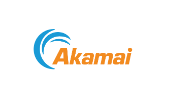 ACCELERATOR PROGRAM FOR EARLY-STAGE INNOVATIONS IN WATER: AN AKAMAI INDIA CSR FLAGSHIP INITIATIVE
By Gourishankar Gudla March 21, 2020 2:08 PM
Continuing in our commitment to sustainability, Akamai is excited to announce the launch of our accelerator program supporting innovators and building solutions to address India's water challenges. A concerted effort by the Akamai India leadership team, the accelerator program is being launched at a time when we are witnessing a rising demand for water globally, caused by exponential population growth coupled with a changing climate that is making rainfall less predictable. Closer to home, here in Bangalore, India, we are witnessing the impact of rapid urbanization on our water resources like never before.
From our past experience with Corporate Social Responsibility (CSR) initiatives and supporting social purpose organizations in India, our India leadership team was eager to build a program that has a strong focus on impact and also reflects Akamai's core values of innovation, technology, and sustainability. After exploring various thematic areas, we selected water -- spanning water conservation, groundwater recharge, water quality, efficient use of water resources, and water governance -- all calling for the sustainable management and use of India's scarce water resources.
After analyzing the available solutions and gaps, we realized that a critical area of need is for solutions that require support with refinement of their products, and ideas allowing for higher market-readiness and scale. We are excited to be a catalyst in this ecosystem and join forces with the Indian Institute of Technology Madras (IIT Madras) -- one of India's premier academic institutions -- in this endeavor. IIT Madras has supported over 200 startups through its incubation programs and also houses the International Centre for Clean Water (ICCW), a first of its kind, in-house centre in India, exclusively set up to focus on supporting water innovations.
Together with our accelerator partner, we are excited to embark on this journey, and you will hear more from us and our grantees soon!