Absolute Water Creates Revolutionary Water Treatment Technology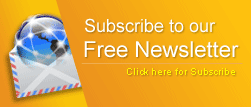 New Delhi : ABSOLUTE WATER, a Division of Indo American Chemicals, has successfully finished installation of 'toilet-to-tap' Waste Water Treatment Plant for the Delhi Government. According to the revolutionary technology created by the Company, 85% of the raw sewage water, once taken through the correct processes, can be converted to safe drinking water.
India's first such plant producing 100,000 litres of clean drinking water per day was inaugurated on July 9 by the Delhi Chief Minister, Shri Arvind Kejriwal at Keshopur in Delhi. Shri Kejriwal said such localised plants can be the ideal solution for Delhi's water woes and sanitation problems. The conventional methods cost large amounts, besides needing infrastructure like laying of sewer pipelines.