PKS Infra Engineers Private Limited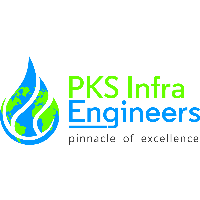 We would like to introduce ourselves as a multi-faceted Civil Engineering Consultancy Organization providing competitive and innovative solutions to various engineering projects. We strive to demonstrate our engineering and managerial skills by the latest technology, state of art equipment and resources. Our team of experts includes very experienced and highly qualified professionals. Most of them are the best known names in their respective fields of specialization having more than three decades of experience. The thrust areas are Water Resources Development, Water Supply and Sewerage, Environmental Improvement etc. Our human resources enables us to deliver projects from conceptual and feasibility stage to the final design and construction support stage with the help of CAD System.

The company was formally established in May 2008 as a private limited company under Companies Act 1956 and is duly certified as ISO 9001:2008 Company for Quality Management System. During last Nine years of its operations, the company has successfully provided engineering consultancy services to a large number of projects all over the country and overseas.