Kirloskar Brothers Limited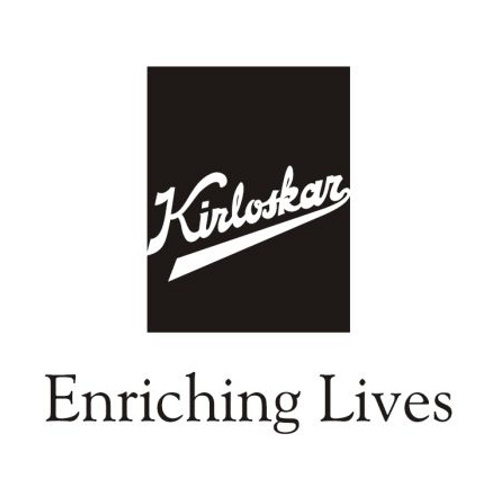 Kirloskar Brothers Limited (KBL) is a world class pump manufacturing company with expertise in engineering and manufacture of systems for fluid management. Established in 1888 and incorporated in 1920, KBL is the flagship company of the $ 2.1 billion Kirloskar Group. The market leader in fluid management, KBL provides complete fluid management solutions for large infrastructure projects in the areas of water supply, power plants, irrigation, oil & gas and marine & defence. We engineer and manufacture industrial, agriculture & domestic pumps, valves and hydro turbines.
In 2003 KBL acquired SPP Pumps, United Kingdom and established SPP INC, Atlanta, USA, is as a wholly owned subsidiary of SPP, UK and expanded its international presence. In 2007, Kirloskar Brothers International B.V., The Netherlands and Kirloskar Brothers (Thailand) Ltd, a wholly owned subsidiary in Thailand were incorporated. In 2008, KBL incorporated Kirloskar Pompen BV, a joint venture between Kirloskar International B.V. and Industrial Pump Group, The Netherlands. In 2010 KBL further consolidated its global position by acquiring 90% stakes in Braybar Pumps, South Africa. SPP MENA was established in Egypt in 2012. KBL has joint venture cooperation with Ebara, Japan since 1988. Kirloskar Corrocoat Private Limited is joint venture cooperation with Corrocoat, UK since 2006. KBL acquired The Kolhapur Steel Limited in 2007 and Hematic Motors in 2010.
KBL has eight manufacturing facilities in India at Kirloskarvadi, Dewas, Kondhapuri, Shirwal Ahmedabad, Coimbatore, Kolhapur and Karad. In addition, KBL has seven manufacturing and packaging facilities in Egypt, South Africa, Thailand, The Netherlands, United Arab Emirates, United Kingdom and United States of America. KBL has 12,700 channel partners in India and 80 overseas and is supported by best in class network of Authorised Centres and Authorised Refurbishment Centres across the country.
All plants of KBL are ISO 9001 & ISO 14001, OHSAS 18001, ISO 14000 Environment Standard certified. They apply Total Quality Management tools using European Foundation for Quality Management (EFQM) model. The Kirloskarvadi plant of KBL is a state-of-the-art integrated manufacturing facility having Asia's largest hydraulic research centre with testing facility up to 5000 kW and 50,000 m3 / hour.
KBL is the only pump manufacturing company in India and ninth in the world to be accredited with the N and NPT certification by American Society of Mechanical Engineers (ASME).