India UK Water Security Centre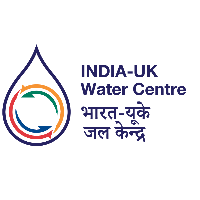 The India-UK Water Centre (IUKWC) is a virtual joint centre established in 2016 and funded by the Indian Ministry of Earth Sciences (MoES) and the UK's Natural Environment Research Centre (NERC). The aim of the India-UK Water Centre is to promote cooperation and collaboration between NERC-MoES water security research in order to establish a platform for, and legacy of, long-term partnerships and dialogue between Indian and UK water researchers, water policy-makers and water businesses.
What does the Centre do?
The Centre facilitates linkages amongst the community and seeks to support a range of activities which bring together users, stakeholders and researchers across sectors in order to facilitate development of cross-disciplinary partnerships, exchange knowledge and build capacity. Activities are focused around five key cross-sectoral themes:
Developing hydro-climate services to support water security;
Building cross-sectoral collaborations to understand the dynamic interactions across the water-energy-food nexus;
Using new scientific knowledge to help stakeholders set objectives for freshwater management;
Improving freshwater monitoring frameworks and data for research and management;
Transforming science into catchment management solutions.
The IUKWC's activities include a range of workshops, exchange schemes, user engagement initiatives and pump-priming projects. These activities are initiated from the wider Indian-UK water research community and delivered with support from the Centre.
Further information about the Centre's activities can be found here.