eWater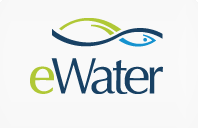 eWater is a publicly owned not-for-profit organisation. We are committed to ecologically sustainable water management in Australia and around the world.
Our main role is to support the implementation and use of Source as the national hydrological modelling platform in Australia. To that end, our government owners contract eWater to provide these 'adoption' services in support of the Australian Council of Australian Government's (COAG) National Hydrological Modelling Strategy. This includes provision of long term maintenance and improvements to Source, and providing technical support and training.
We also collaborate with members of our modelling community to develop Source and share knowledge and resources for innovation and best practice in water management.
Also important to our role in water management capacity building is our Toolkit suite of water and environmental management tools and resources. The most widely used tool is our stormwater modelling product, MUSIC, which continues to lead the way in decision support for stormwater quality management and water sensitive urban design.

eWater is building strategic relationships with international river and water management organisations to facilitate the use of Source and Toolkit models around the world, especially in developing and emerging countries.