Robert McColgan, int'l Training Water & Wastewater Operation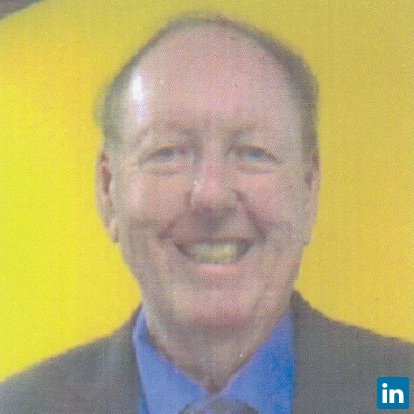 Int'l Training of Water,Wastewater and Environmental Health 2002 to present. Pollution Preventtion & Control Technology =53 Sem.Hr. Broward College 1974-1984. Advanced Wastewater Treatment Design & Special Topics 496 level= 6 Q.Hr. Univ. of Central Florida. Ferris State Univ. Environmental Health Management . E-H 407 Environmental MGT 4 Q.Hr., E-H ENV. MGMT Systems 3 Q.Hr. Hazardous Waste MGT. 4 Q.Hr. = 11 Q.Hr. Total Education 60 Semester Hours.
Training of entire 23 member staff of Environmental Health of the Ministry of Health. Nassau June 2007 one week. Sewage Treatment Plant Operation and Environmental Health Inspections. Funded by Ministry of Health, Gov't of Bahamas.
June 2010 one week training of 11 Caribbean Nations in Operation of Sewage Treatment Plants. Gov't of Jamaica, Rose Hall, Montego Bay. TWCAM-GEF and EHI funded Programme.
Board of Directors Florida Water and Pollution Control Operators Association 1966-1969
Life member FSAWWA. Life member FWEA
License Certifications State of Florida, Drinking Water A # 0001144 and Wastewater A # 0001490.
October 1987 USEPA funded work on United States Clean Water Act. Water Quality Standards, Indian Health Group. Full time position funded by United States Public Public Health Service/Indian Health Service. Employee of Seminole Tribe of Florida. One week at Region 10 EPA office Seattle, State of Washington.
Training by Westinghouse Nuclear Staff on low level Nuclear waste. Nuclear Power Plant clothing and all radiation detection survey meters and dosimeters. One week training February 1987. Clearwater, Florida.
Presentation to United States Nuclear Regulatory Commission (NRC) on the need for Broward County Nuclear Safety Plan. Florida Power and Light plan adding two Westinghouse AP 1,000 units. April 23, 2015
Meeting. May 1985 Commercial Reprocessing and High Level Radioactive Waste Operations at West Valley.State of New York, staff meeting with Westinghouse Nuclear, United States Public Health Service/Indian Health Service/Seminole Tribe of Florida. Nuclear and non- nuclear wastes landfill operations.spent rods sent to site for reprocessing from New York Nuclear Power Plants.May 1985. Then legal action sent some spent rods back to Nuclear Power Plants.
Board member Broward County Health and Sanitary Control Board. Issue and enforce cease and desist orders which enjoin the commission or perpetration of acts or practices which are injurious to the health of the community. Issue subpoenas authorized by the Chairperson of the board for the production of documents or for the attendance of witnesses. Revoke or suspend any and all licenses,certifications and permits issued by the Health Department. March 10, 2011 to February 18, 2015. Reappointment August 22, 2017. Reappointment March 29, 2019 to four year term.
Board member Smart Growth Partnership. Climate Change Committee. Fort Lauderdale, State of Florida. Non-profit. August 2013 to February 2017.
Board member Broward County Planning Council. Land Use and Trafficways Committee. Executive Committee 4/2017. March 2015 to May 2017.
Thought leader Mission Ganga Knowledge Community April 2016 ..
Florida Water & Pollution Control Operators Association Honorary Life Member. For lobby of the 1969 Florida Legislature to pass the Senate and House Bills calling for certification and licensing of Water and Wastewater Treatment Plant Operators in Florida. Award by Board of Directors August 10, 2019.