Why new policies are needed to tackle India's orphaned wells with no water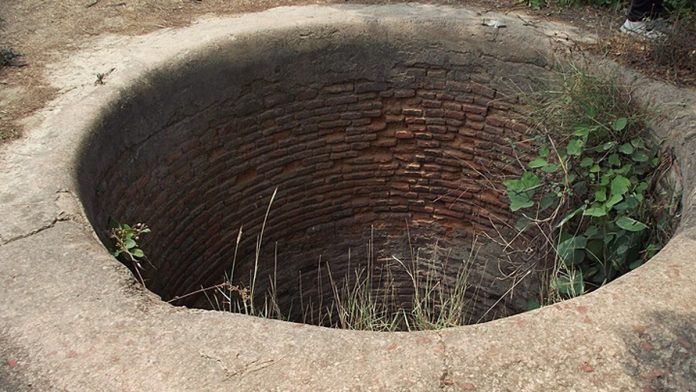 It's time to realise that good times of groundwater development are behind us, and with it the dependability on food security and drinking water supply.
K.A.S MANI 16 February, 2020 12:31 pm IST
Representational image of an abandoned well | Wikipedia
Text Size: A- A+
Hyderabad: India is currently the largest manufacturer of water well drilling machines and also has the highest number of drilled wells.
The flip side to continued drilling of wells, however, is the increasing number of failures and orphaned wells that have become a nuisance. These wells have become death traps as children and adolescents often slip and fall into them.
The growing stockpiles of abandoned wells over time are poised to become point sources for pollutants, and turn hazardous. The future generations will inherit a huge underground debris of abandoned holes left with pipes, pumps, motors and cables.
Cleaning these wells will be a mammoth task too. The process involves removal of all components such as stuck/abandoned pumps, cables and pipes, and thereafter plugging the hole with natural gravel pack and grout, before topping it with a sanitary seal. It is not just the size of wells but also the composition of these materials that complicates the process of clean-up and increases restoration costs.
It is no surprise then that people have not even thought of this problem as they continue to create more and more of such debris. But it is time to design policy guidelines to start clearing and restoring derelict wells.
Also read: Why borewell deaths are so frequent and rescue measures fall short most of the time
Gaps in existing policies
To help visualise the future crisis, current deficiencies in policies and programmes need close scrutiny. While groundwater irrigation continues to play a significant role in food security, it conveniently smokescreens the poor performance of other major irrigation projects.