Water Levels in India's 91 Major Reservoirs Lower than 10-year Average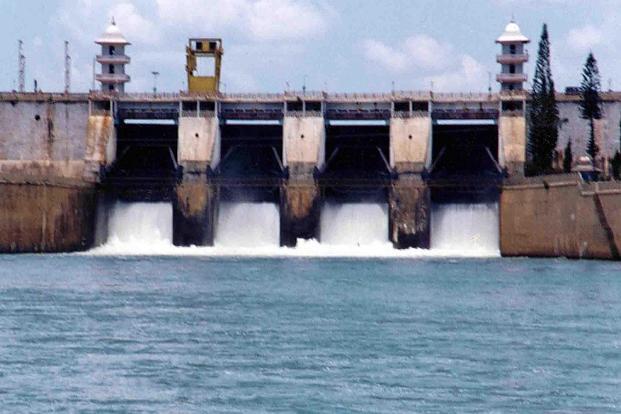 Analysts say a normal rainfall is crucial to replenish the reservoirs and would make the situation manageable
1,080
What is it? The number of people who claimed they had agricultural income exceeding Rs.1 crore in their income-tax returns between 1 April 2010 and 31 March 2013.
Why is it important? Agricultural income is exempt from income-tax. This clause is misused for money laundering, according to a public interest litigation filed in the Patna high court. The Central Board of Direct Taxes (CBDT) has asked its officials to verify the authenticity of these claims made in the three-year period.
Tell me more: The Tax Administration Reform Commission in its third report in 2014 suggested that large farmers be taxed as a solution to "agricultural income of non-agriculturists being increasingly used as a conduit to avoid tax and for laundering funds", which is "resulting in leakage to the tune of crores in revenues annually". Between 2006-07 and 2014-15, the number of agricultural claims with income over Rs.1 crore was 2,746.
20,000
What is it? The number of street vendors in the National Capital Region who will be trained on health and hygiene by the Food Safety and Standards Authority of India (FSSAI), under a project named 'Clean Street Food'.
Why is it important? Delhi's street vendors, who are famous for their variety of chaat items and other delicacies such as butter chicken and kebabs, have been criticised for their lack of hygiene and contamination. A study by the Institute of Hotel Management, Pusa, found traces of fecal matter in samples of items such as golgappas ( pani puris ) and momos . The levels of coliform bacteria, which are found in our environment including human faeces, were 48 times higher than permissible limits.
Tell me more: The food regulator will partner with the ministry of skill development and entrepreneurship to train the vendors at 40 centres over the next four weeks on a pilot basis.
77,000 crore
What is it? The tax amount telecom companies have to pay if spectrum allocation is treated as services instead of as sale of tangible goods, according to the Cellular Operators' Association of India (COAI).
Why is it important? It's a proposal in the Finance Bill 2016. Spectrum allocations, which have been lined up for June-July this year, are likely to fetch the Indian governmentRs.5.36 trillion. The tax burden on telecom companies are likely to result in increase in the cost of mobile services, if they pass them on to the consumers. The lobby group said that this could also have "an adverse impact on the Digital India initiative" and the government's financial inclusion plan.
Tell me more: Telecom companies are already reeling under massive debts (Rs.3.5 trillion) on revenues of Rs.2 trillion.
Source: Livemint