Wastewater Treatment Plant Installed at Pune Railway Station by Indian Railways (Video)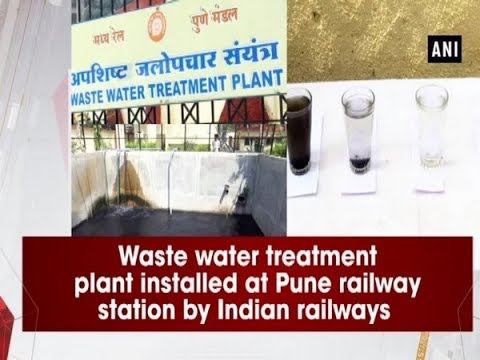 Waste water treatment plant was installed at railway station in Maharashtra's Pune.
The process of wastewater treatment at the Pune railway station is very resourceful. Initially, the dirty water or wastewater is collected in the equilisation tank, after which it goes through the process of purification for reuse. The process includes passing through certain tanks, cleansing, separation of particles, chlorination and then the treatment process before the final purification or recycling process is completed. The end product may not be portable for consumption purposes but can be certainly re-used for washing and cleaning purposes.
The Railways has outsourced staff for the maintenance of the plant. The Divisional Railway Manager visits the plant to oversee the progress and a Senior Divisional manager has been appointed to ensure inspection and smooth functioning of the plant.
Source: ANI News / Ani News YouTube