WABAG consortium wins over EURO 80 million Water Reclamation Plant Order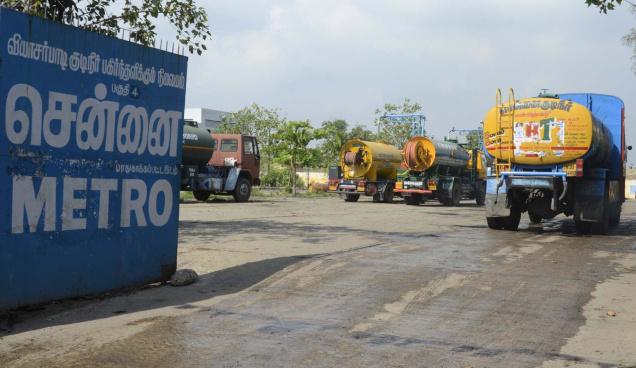 Mar 8, 2016: WABAG WABAG in consortium with IDE Technologies has won an INR 594 crores (around Euro 80 million) contract from Chennai Metropolitan Water Supply and Sewerage Board (CMWSSB), Chennai, India for Construction and Operation & Maintenance (O&M) of a 45 MLD Tertiary Treatment Plant at Koyambedu, Chennai.
Under the project, CMWSSB, a statutory body responsible for Water Supply and Sewerage Works under Chennai Metropolitan will construct a 45 Million Litres per Day Water Reclamation Plant at Koyambedu, Chennai. The project is a decisive step in the direction of domestic wastewater recycling thus creating alternate sources of water wherein treated water from the existing Koyambedu Sewage Treatment Plant will be recycled and conveyed to various industries at Irungattukottai, Sriperumbudur and Oragadam through a pipeline of approximately 72 km.
The project will adopt a state-of-the-art ultra-filtration and reverse osmosis technology to treat the secondary domestic waste water to provide a consistent quality of water to various industries and the scope includes supply, laying and maintenance of MS Transmission main for conveying this reclaimed water to various industries.
The value of the EPC and O&M portion (for a period of 15 years) of the contract is INR 396 crores (EUR > 53 million) and INR 198 Crores (EUR 27 million) respectively. The Consortium will be responsible for execution of the complete plant and transmission pipeline where WABAG would act as the leader.
Commenting on this significant development, Mr. S Natrajan, Head of Sales, WABAG said, "I am happy that in a year of major orders being clocked from International geographies by the Company, we have secured this major contract from one of our key client, CMWSSB, Chennai which augurs well for the India cluster. With this water reuse order, WABAG has once again reinforced its global leadership position in the Water reuse and recycle sector."