Uttarakhand: With Centre's Nod, Mining in Ganga to Resume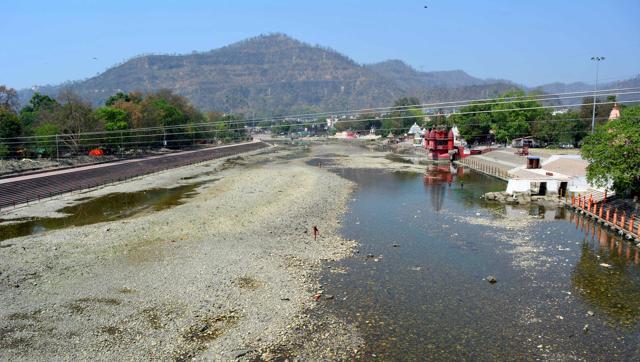 Mining in the Ganga and its tributaries will restart after the Centre cleared in April the Uttarakhand government's proposal, which has drawn criticism from environmentalists for exploiting ecologically-fragile riverbeds and banks.
The Uttarakhand government banned mining of riverbed materials in the Ganga in July 2015 after protests by environmentalists and a fast-unto-death by seer Swami Shivanand, who called the activity illegal. The National Green Tribunal (NGT) took up the case too and sent a notice to the state.
The BJP-led NDA government has promised to clean the river, one of the most polluted in the world, by 2019. More than 3,700 hectares of riverbeds of seven important rivers in the Kumaon and Garhwal region are quarried for stones and sand that feed the construction boom in the hill state.
Environmentalists warned of grave manmade disasters if the sand-and-stone mafia keeps exploiting the rivers — important water sources in the plains downstream and also considered the holiest in the country.
But the Union forest and environment ministry cleared the state forest department's proposal for resumption of mining activities in the Ganga a month ago when the state was under President's rule.
Central rule was lifted and deposed Congress chief minister Harish Rawat reinstated last week after he won a Supreme Court-monitored trust vote.
The State Forest Development Corporation (SFDC) will soon open bids for mining leases for more than 1,200 hectares along the Ganga catchment area, mainly in Haridwar district.
"Formalities are to be completed at the government level, including those by the Haridwar district administration," SFDC regional manager BK Gangte said. Sources said the SFDC might start the bidding process. The corporation will have to respond to the green tribunal's notice on mining in the Ganga by May 26.
Source: Hindustan Times