US Ready to Offer Expertise to Clean Ganga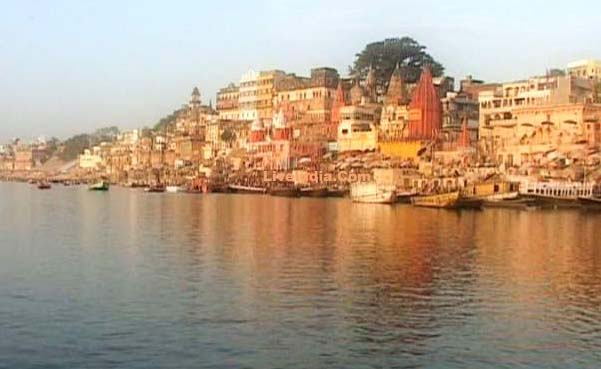 The US ambassador to India, Richard Rahul Verma said that the US is ready to offer its tech experience and expertise to clean the river Ganga- PM Narendra Modi's pet project aimed at making the river free from pollution
"Both the countries, India and USA, are already working a lot on clean energy and sanitation and would love to collaborate on it (cleaning Ganga) as well. We (USA) are ready to contribute in cleaning river Ganga by offering our knowledge, technology and technical know-how," US envoy told TOI. He further said that they are already working with the Indian government on it.

Speaking on a similar issue while addressing a round table meeting on 'Clean Ganga' at a hotel on Thursday, he said that in the past, US has been successful in treating its polluted rivers and is now committed to sharing its experiences and expertise on water purification as well as its technology to help clean Ganga.
"We have a really difficult problem (cleaning Ganga) to solve and people's awareness is mandatory. Cleaning Ganga is a challenge that has multiple dimensions to it and we are committed to share all of our experience and expertise as US has its own success story in treating its polluted rivers," shared Verma. "I would like to know what is going on in terms of cleaning Ganga and how we (US govt) can help and team up in future to rejuvenate Ganga," he added.
Prior to this, representatives of various organizations working on 'Clean Ganga', under the aegis of Kashi Tirth Sundar Trust, participated in a meeting where various challenges and reasons for pollution in Ganga accompanied by suggestions were put forth to the US ambassador. "All we have is the polluted river data of 1988 from Mirzapur-Ballia, which reveals the vast amount of water discharge containing pollutants and radioactive elements in Ganga. But, there is a need to measure its amount in present day and check the discharge of elements into Ganga," said Prof. GC Chaudhary, former professor of hydro-geology department of Banaras Hindu University (BHU).

While Pankaj Rai of UP College highlighted the pollution in Varuna, one of Ganga's tributaries, and its impact on Ganga, Ambuj Kumar Gupta of a private organization shared the role of private sector in cleaning Ganga through dredging. "The decrease in water level of Ganga has resulted in silting and dredging seems to be the only solution," shared Gupta.

Besides, Swami Jitendranand Saraswati of Ganga Mahasabha suggested to make a 'National River Act' and sought assistance of USA wherein its technology can be used to generate electricity from river water. Pradip Srivastava of IIT-BHU suggested to have small sewage treatment plants across the city on lines of Thames river in UK.
Source: The Times of India