Urbanisation and the Destruction of Indian Wetlands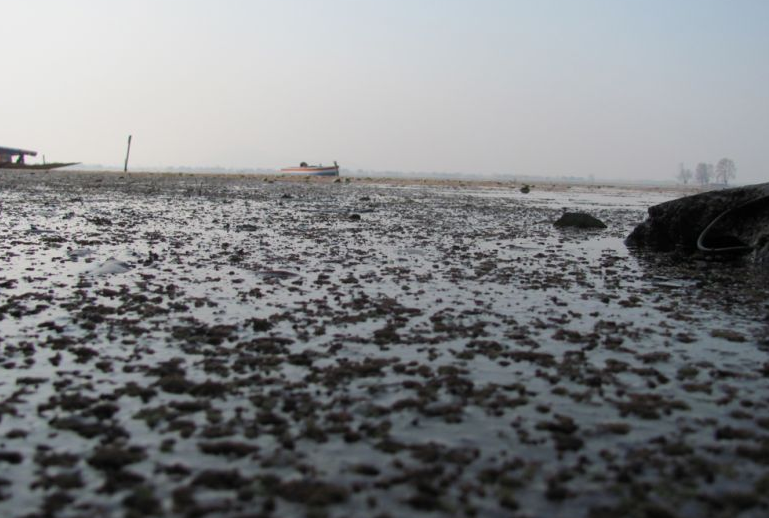 Over the next 15 years the Indian urban population will increase by over 200 million, putting great strain on wetlands unless urban planning urgently deals with the imminent crisis.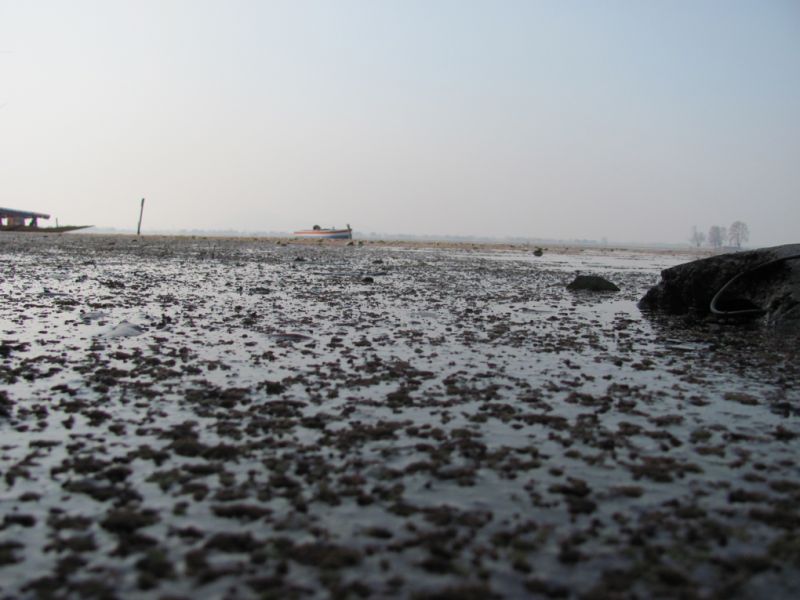 Half of Kashmi's wetlands have disappeared in the last century [Image by Athar Parvaiz
At the end of January, the Finance Ministry published its annual Economic Survey, which presented data that included the rapid pace of urbanisation, also indicating that the wetlands in the country are headed for a crisis.
"As recently as 1991, there were only 220 million Indians living in cities, equivalent to about one-quarter of the population. By 2011, there were no less than 380 million," according to the survey. This is set to expand to as much as 40% of the Indian population by 2031, or 600 million.
The survey suggests that the majority of the people shifting to urban settings are likely to move to big cities. According to the 2011 Census, approximately 65 million people already lived in slums in these cities.
This huge process of urbanisation will have a direct effect on wetlands, and in response, the wetlands will end up determining the quality of life in the cities as well. While the government has downplayed the impact of urbanisation on wetlands, saying that only a few have been affected, a study by the Indian Institute of Science estimated that degradation of wetlands in and around Bengaluru had stripped them of 99.8% of their value.
The study added that the number of water bodies had shrunk from "207 in 1973 to 93 in 2010… that 72% of the lakes have lost their catchment areas, 66% are now sewage fed and 14% are hemmed in by slums."
From north to south, the wetlands are disappearing
Bengaluru, the capital of the south Indian state of Karnataka, is famed for its gardens and public spaces, many of them created by the princely rulers before India's independence.
The destruction of the water bodies of what is regarded as one of India's most dynamic cities – with a population of 8.5 million and considered India's "Silicon Valley" should be a clear sign of problems with current models of urbanisation.
Bengaluru's wetlands have shrunk due to rapid urbanisation [Photo by Mike Prince]
Nor is Bengaluru alone. A 2011 study conducted in Delhi found that, "out of 629 water bodies identified in the National Capital Territory (NCT) of Delhi, as many as 232 cannot be revived on account of large scale encroachments." In the Himalayan region, particularly in the state of Jammu & Kashmir, wetlands have been heavily encroached upon, and over the half of the water bodies of the famed Kashmir Valley have disappeared in the last century.
Not all hope is lost
Nor is all hope lost. In their publication celebrating 30 years of work, the International Water Management Institute (IWMI) mention their Wetlands and Poverty Reduction Project conducted in Malawi and Zambia, where wetlands were revived, and using them, livelihoods were created.
IWMI already has long years of working in India, and can showcase success stories in Gujarat, where it was able to partner with the state government to help fight against the over-extraction of groundwater. It might be well placed to partner with state governments to help plan water-sensible urbanisation policies.
So far, though, the thinking on urbanisation remains limited to providing housing and avoiding slums, despite clear evidence that the neglect of wetlands are making Indian cities not only less pleasant places to live, but also increasingly vulnerable to disaster.
Read more at: The Third Pole