Tiruppur's Smart Water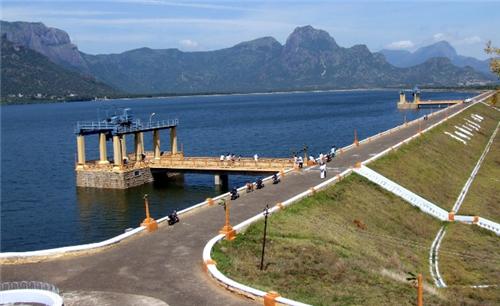 How India's knitwear capital overcame its water shortage and reduced pollution.
Fifty-two kilometres north-east of Tamil Nadu's second largest city Coimbatore is Tiruppur, India's 'knitwear' capital.
The Noyyal, a big tributary of the Kaveri river, flows through the city.
The Noyyal's mineral laden water was what old-timers insist gave Tiruppur town an edge - it apparently bleached cloth the whitest - in its early days.
The younger folk, though, insist that the town's success has had more to do with the hard working culture of its inhabitants.
Shanmuga Sundaram, who started MS Dyeing in 1984 and continues to run it, says he has seen the town emerge as the knitwear capital from next to nothing. Tiruppur Exporters Association (TEA), the apex lobby group of the knitwear sector, points out that in 1986, exports were Rs 37.48 crore.
Three decades later, Raja Shanmugam (not related to Sundaram), President of TEA, says hosiery and knitwear exports from Tiruppur would be Rs 24,000 crore this year, and they would sell an additional Rs 12,000 crore worth goods in India. Today, the industry directly employs about 600,000 people, with indirect employment a multiple of that.
This progress was not smooth. Towards the early part of the 21st century, a major negative began to haunt the industry. The process of making colourful garments and knitwear meant dyeing. In the early days, water used to dye fabrics - containing some harsh chemicals - would be just let out.
After this became a problem and the state pollution board cracked down on it, the industry started treating the water in a rudimentary fashion to remove colour and unpleasant smell before letting it out.
Even then, the soft river water had become harsh, salty, hard water because brine (salt) is used to dye fabric. The initial response of some of the textile units was to try and use the water to grow casuarinas, an evergreen shrub that grows in any kind of water. But as the town grew and land became expensive, textile mills increasingly realised that this was not a solution.
This cycle might have continued but for three factors. One, successive droughts in the early years of the 21st century meant that supply of water from the Noyyal came down drastically. Two, the industry had grown large and required larger quantities of water. And three, farmers protested that the barely-treated water seeped into underground aquifers, destroying water tables, and their bore and open wells.
While the industry and the farmers fought in courts and elsewhere, both the government and the players recognised that a lasting solution had to be found. T.R. Sivaram, Managing Director of Royal Classic Mills (RCM), which sells its garments under the 'Classic Polo' brand and is one of the largest players in Tiruppur, says "a permanent solution had to be found and that too quickly".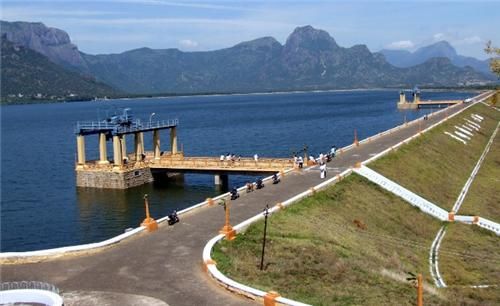 RCM, which this year is likely to record revenues of Rs 700 crore, began to invest in setting up a full-fledged effluent treatment plant as early as 2004/05. "We got international consultants but at the end of the first year, all that they had done was burned a hole of Rs 3 crore without much progress," admits Sivaram.
Shanmugam says that while large players like RCM or Eastman Exports could try and have their own units, small and mid-sized players were struggling. What finally triggered action was a 2011 Madras High Court ruling that players in Tiruppur would have to ensure zero liquid discharge, otherwise the pollution control board was told to shutter these units.
Textile mills in the town required 10 million litres of water a day. "Unless something was done, even diverting the whole of Kaveri would not have helped, given the increasing demand for water" says Sivaram.
B.M. Boopathi, CEO, Dyers Association of Tiruppur, says the situation had become dire especially for small and mid-sized players who were the majority in the town. That is when the concept of setting up of common effluent treatment plants (CETPs), which were shared, was decided on.
"While the players competed fiercely for business, everybody came together to set up CETPs. However, zero discharge technology was not available anywhere. So through a process of experimentation and help of the state government under a PPP model, TN Water Investment Company (TNWIC) came into existence."
He says individual technologies from various private players were sourced to put together a turnkey solution for CETPs, 18 of which were set up at a cumulative cost of Rs 1,070 crore. "The state government gave an interest free loan of Rs 200 crore. The Centre gave a grant of Rs 300 crore and the rest was raised by the industry as term loans, which are being repaid.
Also, we have come such a long way that TNWIC today offers its expertise to others." Currently, 95 per cent of the water is treated and re-used in Tiruppur. TEA's Shanmugam says the industry does not face water shortage anymore.
Source: Business Today