This Indian Startup Has a New Irrigation Method - One That Uses Just an App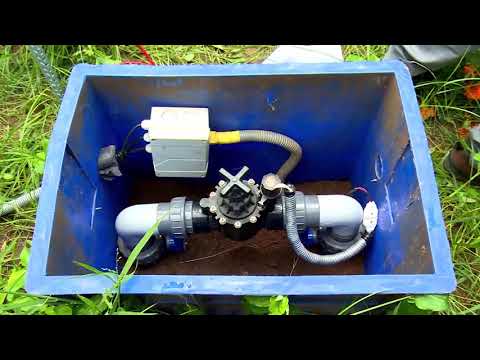 To help farmers sustain themselves against the pervasive shortage of water and use existing sources efficiently, the Bangalore-based startup Avanijal Agri Automation has introduced an ingenious method of irrigation - one that can be programmed and controlled using just an app.
Avanijal has developed an automated system - termed 'Nikash' - that leverages IoT and wireless technology to control irrigation motors and valves in the field. This low-cost system consists of a controller that is connected to an app, wireless sensor nodes that are embedded into the soil and repeaters that establish communication between the controller and the nodes.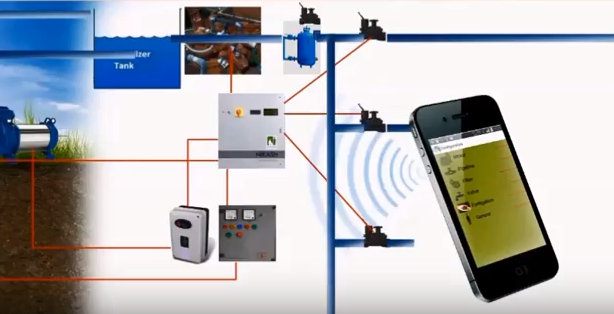 Source: Avanijal
Farmers can configure their irrigation schedule on the app and remotely monitor the activity thereafter, automating processes that were earlier done manually.
"Using the app, farmers can ensure that the field is irrigated on time and constantly monitor the condition of the field without physically being present there," says Vijayeendra.
Drip irrigation, on the other hand, will require the farmer to directly monitor the supply, which includes switching on/off the motor and opening/closing the valves. And with irrigation activities getting only a few hours of power supply a day, most of which happens overnight, it is difficult to manage it during odd hours.
"With the help of Nikash, however, farmers can adopt precision irrigation based on time, volume of water available and even soil moisture," says Vijayeendra. "The system has also been designed to take voltage fluctuations into consideration, so the time or volume of water is automatically adjusted during the event of power outages," he adds.
This means that when electricity is available, the controller - which is connected to the wireless sensor nodes in the ground - automatically switches on the motor as and when it is scheduled by the farmer. It stops when one portion of the land gets the stipulated amount of water, and then moves on to the next portion - as programmed on the app. At the end of the cycle, the irrigation wraps up for the day.
"Say, a farmer has 10 acres of land and each of these needs to be irrigated for different times with different volumes of water - all that can be configured in the app," says Vijayeendra. "This is the most fundamental function of this controller," he adds.
Another adjacent product line which the startup is undertaking is anchored around crop monitoring.
Read full article: Economic Times
Find out more: Avanijal