The Disappearing of Mysuru Waterbodies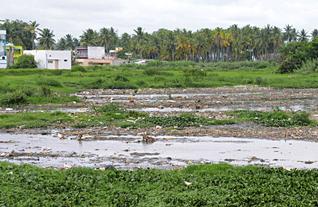 Environmentalists have expressed concern over the threat to lakes and water bodies in Mysuru due to unplanned growth and expansion
Participating in a workshop on Conservation of Lakes and Waterbodies held here on Saturday, A.R. Shivakumar, senior fellow, Karnataka State Council for Science and Technology, Indian Institute of Science campus, said a large number of waterbodies have disappeared over the years on account of unplanned growth and expansion of cities.
Making out a case for taking urgent measures to save the lakes and other waterbodies, Mr. Shivakumar said many water bodies in the city were on the verge of disappearance.
Leo F. Saldanha, co-ordinator of Environment Support Group, who fielded queries from the participants, said there was a need for Mysuru to learn from Bengaluru, where haphazard growth had impacted the waterbodies.
The workshop on conservation of lakes had been organised by Karnataka State Council for Science and Technology and Environment Support Group in association with St. Philomena's College, in the light of disappearance of a large number of lakes, leading to water insecurity and hardships for people.
"There are nearly 38,000 big and small tanks still left in Karnataka. Many of them are under threat from unplanned urbanisation and expansion, infrastructure development, due to pollution and lack of upkeep. It is critical that we must enhance our efforts to ensure these lakes remain to ensure health, economic and ecological security of present and futures generations," said a press statement from the organisers.
The workshop also helped participants gain knowledge of building simple rain water harvesting systems for homes, apartments, public buildings, etc. and thus building water security and public health by harvesting pure rain water.
Source: The Hindu