Tannery Lawsuit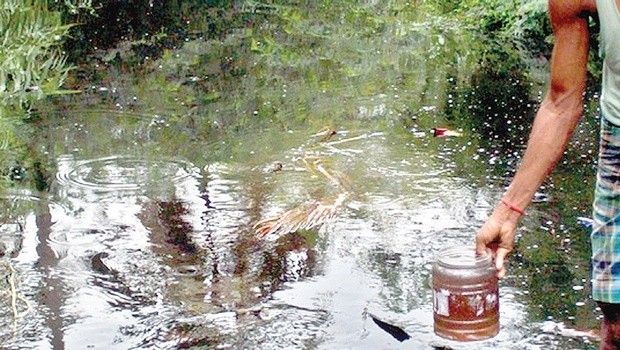 TN Activists Cross Sword With Tanneries on SC Directive Plea

Environmental activists and NGOs here have urged the State government not to implead on behalf of the tanners association, in a contempt case filed by one of the farmers against it in the Supreme Court.
The case relates to a 1996 Apex Court directive that ordered the State government to disallow setting up of new leather units that do not adhere to pollution control norms.
It also directed that tanners make amends for damaging the ecology under the "Polluters Pay" principle. Since that was not adhered to, a case was filed against the tanners and that is scheduled to come up on August 25.
The Ambur tanners association had on Friday made a plea to the school education minister K C Veeramani, in this regard, when chaired a district-level Global Investors Meet at Ambur.
The honorary secretary of the association, S M Fayaz Ahmed, argued that the tanneries had migrated to cleaner technologies, thereby vastly reducing pollution levels and making the 1996 directive redundant.
He appealed to the State government to appeal to the Supreme Court to relax the order in the light of the technological advancements.
But firmly opposing any State intervention in the case, R Mullai, district secretary of the Tamil Nadu Vivsayigal Sangam, affiliated to the All India Kisan Sabha said, "The fact that cleaner technologies have reduced pollution levels should be proven and demonstrated by the tanners to the people and the State government before asking the State government to appeal in the Supreme Court."
The leather industry is one of the largest consumers of ground water and is responsible for depleting ground water sources besides polluting it, he noted.
It has not taken any step to work on appropriate technologies that prevent pollution or reduce water consumption, Mullai contended.
Out of the 20 blocks in Vellore district, 17 have been declared 'over-exploited' in terms of ground water resources and if the situation continued, Vellore may turn into a desert soon, he added.
Source: The New Indian Express