SenRa and NAS Roll Out Remote Metering for Water & Electricity in India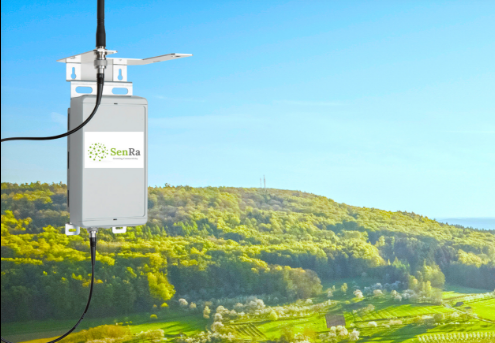 Two LoRaWAN companies have announced they have set their collective sights on bringing connectivity to India, tackling some of the country's most pressing challenges – resource management and public safety and well-being, through better lit communities and cleaner, better managed water.
By Cynthia S. Artin
Nordic Automation Systems (NAS) tapped SenRa for access to the massive Indian market, as a local service provider given the LP-WAN networks SenRa has been rolling out over the last year.
NAS will combine their metering technology and applications with SenRa's network services, leveraging experience building service networks in other parts of the world (with products distributed in over 25 countries).

SenRa , source: SenRa
Headquartered in Estonia, NAS started out a few years ago as a small company creating industrial tool sensors, but grew along with the Industrial Internet of Things, becoming a provider of vertical LoRaWAN™ solutions including end-nodes, gateways and a cloud platform. They have implemented end-to-end technologies including smart metering and monitoring, smart city and industrial IoT applications, many with Semtech chips.
While NAS brings the hardware/software they manufacture and license to projects, SenRa, which is a pure-play network service provider – or Network as a Service provider (NaaS) – will handle the connectivity, and help market combined solutions throughout India, which is the only country SenRa serves.
Both companies are part of the LoRa Alliance, a non-profit membership association initiated by industry leaders with a mission to standardize Low Power Wide Area Networks (LPWAN) being deployed around the world. The Alliance members collaborate to drive the global success of the LoRa protocol by sharing knowledge and experience to guarantee interoperability between operators in one open global standard, and their open community ecosystem vibe continues to produce partnerships like this.
LoRa network technology is designed to connect low-cost, battery- operated sensors over long distances that were previously too challenging or cost-prohibitive to connect and is being used by many companies in India to build networks (including Tata Communications, which has a $100M program rolling out to hundreds of cities).
With its unique penetration capability, a LoRa gateway deployed on a building or tower can connect to sensors more than 10 miles away, including electricity and water meters.
Read full articles: IoT Evolution