Sanitation Campaign's Free Toilets in India Unused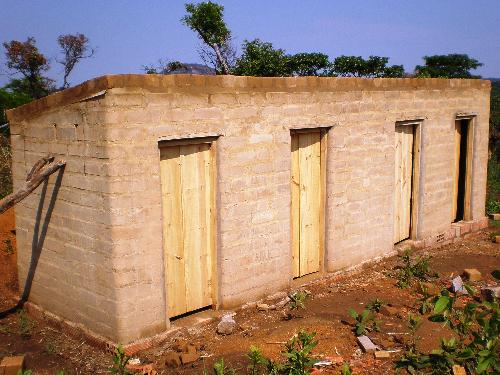 Rameshwar Natholi received an unexpected gift from the government recently when workers descended on his modest home in this rural village in the northern Indian state of Uttar Pradesh and built a toilet in his front yard
Natholi, a farmworker, said he never wanted one. Most people in his village have been relieving themselves in the fields for years.
But as part of Prime Minister Narendra Modi's "Clean India" campaign to provide new sanitary toilets to more than 60 million homes by 2019, Mukhrai has been in the midst of a toilet-building boom since April.
More than half of all Indian homes — about 70 percent in the villages — lack a toilet. Poor sanitation and infected water cause 80 percent of diseases afflicting rural India, and diarrhea is a leading killer of children younger than 5, UNICEF says.
Modi said that is a shame for a country that has global aspirations. It's also demeaning to women, he said.
But constructing toilets is the easy part. Getting people to use them is the real challenge, officials said.
"We never asked for a toilet. Now we are stuck with it," said Natholi, 22, as he opened the newly built squat toilet to show that it has not been used. His 62-year-old father peered and shook his head. "Having a toilet so close to the house is not a good idea. The pit is too small; it will fill up quickly. I don't want the bother of cleaning it up frequently. Going out to the open field is healthier. The open breeze outside is better than sitting inside this tiny room."
Modi has made toilet-building and sanitation a rallying cry since October. He has enlisted large companies to help. In the past year, his government has built more than 5.8 million toilets — up from 4.9 million the previous year. But reports show that many of them are unused, or they are being used to store grain or clothes or to tether goats, thwarting Modi's toilet revolution.
After years of promoting toilet use by advocating the health benefits, many regions of India began using women as toilet ambassadors. Brides were urged to shun grooms whose villages did not have toilets. Now, the campaign has begun to promote toilets as key to women's security.
Numerous television ads and signs on village walls ask families to forbid their daughters and daughters-in-law from defecating in the open.
But an unintended consequence of this campaign has been the perception that toilets are just for women.
Source: The Columbus Dispatch