Rupees 376 cr for reviving 155 water bodies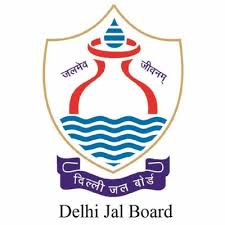 A number of dying lakes in the national Capital will come to life soon as Delhi Jal Board (DJB) has taken up the initiative to rejuvenate existing 155 water bodies with the total cost of Rs 376 crore.
The civic body has already issued tenders for 59 water bodies in which works awarded to rejuvenate 22 lakes and work is presently in progress at eight sites which are likely to be completed in six months in a phased manner, a senior DJB official said.
The official said that the DJB is also creating new lakes at Dwarka, Timarpur oxidation pond, Rohini, Nilothi, Pappan Kalan and Satpula.
"The lakes at Dwarka, Rohini, Nilothi and Pappan Kalan are being developed by using the treated effluent which was further polished to the standards as mentioned by 'National Green Tribunal' (NGT) for water quality in lakes," he said.
The lakes at Timarpur and Satpula are being created by using raw sewage which will be treated to the standards as mentioned by NGT for water quality in lakes, he said, adding that the rejuvenation of water bodies and creation of lakes will help in enhancement of ground water recharge and will contribute to fight scarcity of water.
Vice Chairman of DJB Raghav Chadha said ,"Rejuvenation of water bodies is pivotal as only through creation of lakes, ground water recharge will enhance which will contribute towards eradicating scarcity of water."
The plan prepared on the premise of bringing incredible innovations in water technology, which will help in conserving water, Chadha said.
"Our commitment is to ensure access to potable clean drinking water and sanitation for all, both as a human right and as a critical element to protect human health during health crisis. The summer action plan prepared this year with an aim to meet summer water demand," he added.
"DJB will work towards maintaining the water treatment plants, increasing the water supply in water-deficient areas, improving efficiency and faster disposal of complaints." he said.
It may be noted that Delhi Park and Garden Society earmarked 1061 water bodies that existed in Delhi. Some of these water bodies dried up due to non-availability of water source and due to change in runoff of catchment and some got contaminated due to inflow of sewage in these water bodies.