PM Modi Urges to Save Every Drop of Water This Summer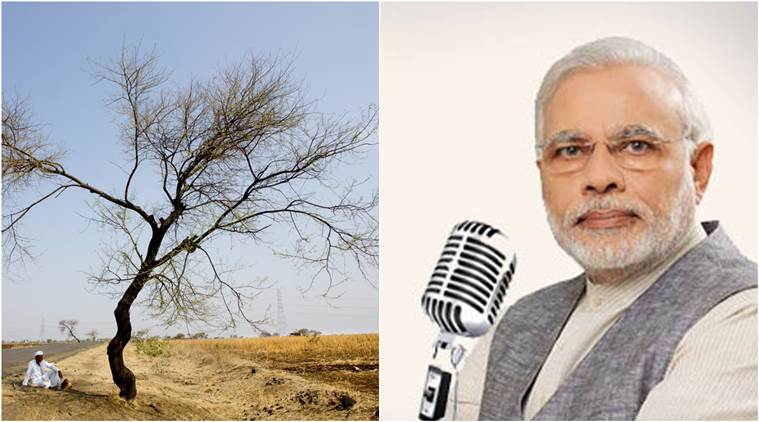 PM Narendra Modi said a number of states have taken some good initiatives towards water conservation and that he had asked Niti Aayog to study the best practices for their replication all over the country.
CALLING WATER as the ultimate gift of God, Prime Minister Narendra Modi Sunday urged people to save every drop of water so that the present drought-like conditions in many parts of the country is not repeated after the end of current monsoon season as well.
Modi devoted most of his Mann Ki Baat radio programme on Sunday to talk about the need to judiciously and carefully use water, and adopt methods and practices that reduce wastage and increase efficiency.
"We must feel the pain if even one drop of water is wasted… Let us promise ourselves that this June, July, August and September we will not allow even a drop to be wasted… This should be our primary concern, so that when we celebrate Diwali this year, we should also feel happy about the amount of water we saved," Modi said.
The PM said many innovative solutions were already being applied in this regard.
"Recently, I met the chief ministers of each of the 11 states that have been affected by drought. I was surprised at the kind of innovative efforts that are being made by many of our states to deal with drought, affected people and cattle, and in general for better water management. It was a learning experience for me, and I have told NITI Aayog to look at the best practices and their adaptability to other states as well," he said.
"The good thing is that in many states, even sugarcane farmers have started using micro-irrigation or drip irrigation, or sprinkler technology. Some states told me that they had successfully experimented with drip irrigation in paddy farming as well… If this kind of campaign starts in other states also, it will tremendously improve our agriculture, and at the same time save water," he said.
Modi said "perfect planning", "proper technology", and effective implementation can yield good results in drought management and water conservation. "There is a need for water conservation, accumulation, and efficient irrigation practices. That is why our government has been talking about more crop per drop," he said.
The PM also addressed students who had recently taken exams and were receiving their results. He congratulated those who had performed well and told others that this was not the end of their lives. He told the parents not to put pressure on their children for more marks.
"Please accept the results of your children and encourage them to perform better next time… Please do not burden your children with your own expectations," he said.
Modi asked the people to boost the morale of athletes going to the Rio Olympics later this year.
Source: Indian Express