Pennar Enviro Sets Up Pan India Dealer Network for Water Treatment Plants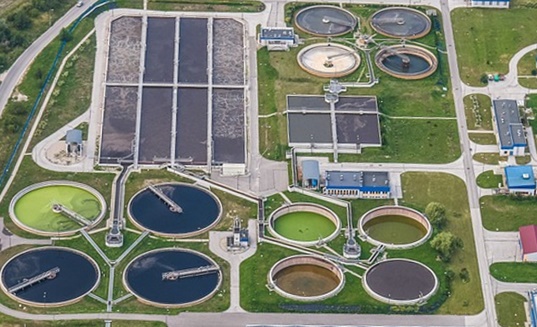 Pennar Enviro Limited, India's leading engineering products, and solutions company is gearing up for the next phase of growth. This company works in the field of water treatment chemicals, water & environment infrastructure turnkey solutions and fuel additives.
As a part of increasing its geographic presence, Pennar Enviro is setting up a pan India dealer network to market, sell and service Standard Water Treatment Plants, Waste Water Treatment Plants and Performance Chemicals.
Pennar Enviro, which offers turnkey solutions to industries for water treatment, sewage treatment, effluent treatment, recycling and zero liquid discharge, has already appointed 12 dealers in cities such as Hyderabad, Vijaywada, Vishakapatnam, Chennai, Coimbatore, Madurai, Baroda, Gandhidham, Ahmedabad and New Delhi. The company intends to add another 20-22 dealers in the near future. The established dealerships have already started to contribute to the top line in the form of new business as well as operation & maintenance (O&M) revenue.
Mr. K M Sunil, Vice President - Corporate Strategy, Pennar Industries Limited said, "Pennar Enviro is implementing various growth initiatives and expanding nationwide dealer network is going to be a major growth driver for the company. Over the next 2-3 quarter, we will complete the task of appointing dealers and we are hoping that at least 25% of Pennar Enviro's revenue will come from dealer network over 3 years timeframe."
Commenting on the business outlook, Mr. Sunil said, "Pennar Enviro's rapidly establishing itself as a preferred water management solutions company among SMEs. The company recently won a large single order worth INR 47 crore from a cement major and with that, the company's gross order book stands at INR 105 crores."
Pennar Enviro has working installations in industries like power, oil & gas, textiles, pharmaceuticals, steel, petrochemicals, food processing, and infrastructure sectors. Having executable orders for reputed majors in the infrastructure segment, sugar industry, PSUs, CPSUs, etc., the company is in a position to leverage their references and pre-qualifications for better growth trajectory.
Source: PR News Wire