Over Exploitation of Groundwater in Pithampur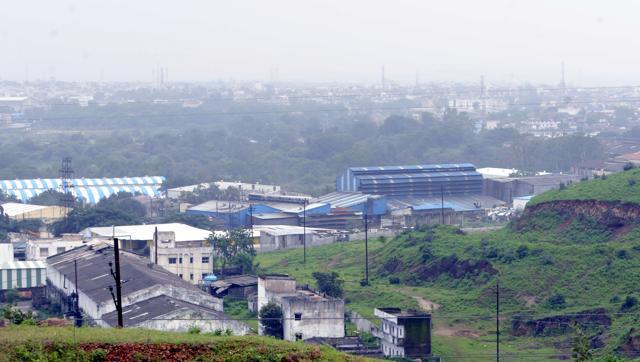 Water level in the parched Pithampur industrial area has dipped by over 200 feet over the last five years to stand at an alarming 600 feet allegedly due to overexploitation of groundwater by industries and farmers in nearby villages

The water level stood at 400 feet just five years back.
Excessive boring in the water-starved area has further rendered the little resource available hard and unsuitable for agricultural use, allege farmers and government officials.
Farmers here are forced to install RO filters to use the water on their fields, said Naveen Patel, a farmer of Chirakhan village, about four km from Pithampur. "The RO filter rods have to be changed within two months as the water drawn from tubewell is very hard," he said, adding that using hard water on fields had also affected crop output.
To curb overuse of groundwater, Audyogik Kendra Vikas Nigam (AKVN), Indore, had written to the industrial units of the region, earlier this year, directing the units to install water meters and pay for the water drawn from borewells. While some industrial units have complied with the suggestion, most are yet to do so.
The industry association has maintained that the government should first ensure adequate piped water supply before asking them not to use groundwater. "Pithampur has always been a dry region. Even in mid-1980s, the groundwater level in Pithampur was about 300 to 400 feet. The industrial area is mostly situated on hillocks and murram (loose brown soil). Then successive droughts have also led to fall in the water table and it was due to water recharging efforts by the industries in the last 15 years that water table has not plummeted alarmingly," Pithampur Audyogik Sangathan president, Gautam Kothari, said on Thursday.
"The main issue is that the government agency has failed to meet the daily water requirement and problem becomes very acute during summer. At present, the industry recycles 5 MLD water daily. The hard water cannot be used for industrial purpose, but is mostly used for other purposes such as in bathrooms and for watering the plants," he said.
When contacted, an AKVN official confirmed that the water level has fallen to 600 feet and the government directive was aimed at preventing further depletion of water level.
An official of MP Pollution Control Board (MPPCB), without wishing to be named, told HT that water table in villages near Pithampur has dipped to alarming levels. He, however, held the farmers equally guilty.
Source: Hindustan Times