Only 918 Indus Dolphins Left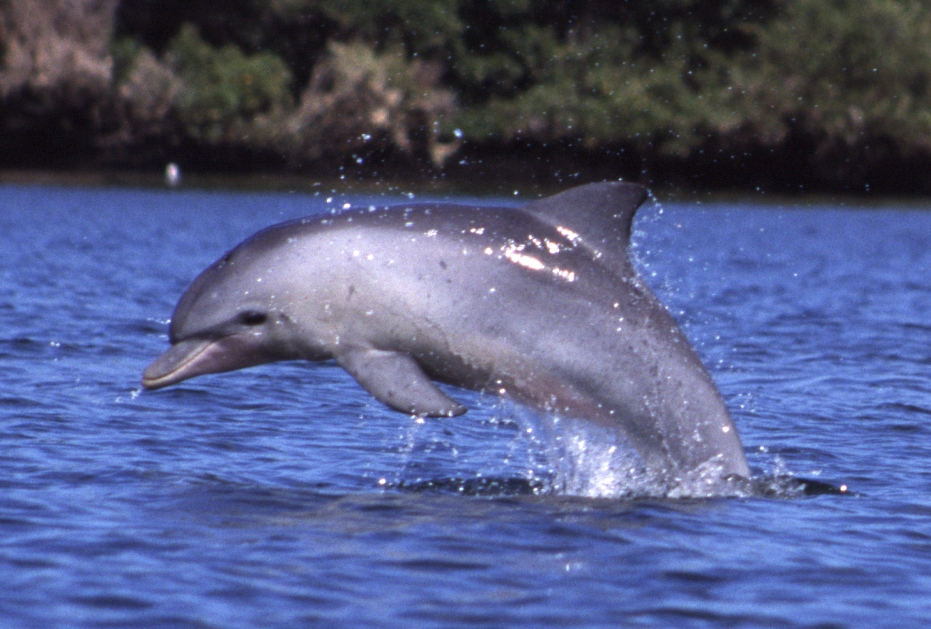 Talpur, quoting the last survey of the Indus dolphin population, said its number from the Jinnah Barrage to the Kotri Barrage is 918 but its population is growing at a slow pace
Initially, the Indus dolphins were not blind but muddy the water and pollution in the river proved hazardous, turning the mammal blind, said Indus Dolphin Conservation Centre Sukkur incharge, Mir Akhtar Talpur, while speaking at an Indus River dolphin awareness event on Sunday.
After the dolphins lost their sight, Mother Nature's gift of an in-built sonar system proved useful for them to find their way using sound waves, claimed Talpur. This is the same system used by bats and the same technology is being used in submarines, he said. Talpur, quoting the last survey of the Indus dolphin population, said its number from the Jinnah Barrage to the Kotri Barrage is 918 but its population is growing at a slow pace.
The ever rising pollution and release of domestic and industrial waste into the river is causing damage to the marine life, said Talpur, adding that overfishing and using poisonous chemicals is also harming to the marine life.
"Many people know nothing about our wildlife and therefore kill wild animals without any discrimination," he said, adding that earlier people were afraid of dolphins but due to awareness campaigns, people now know their importance.
"Fishermen catch different kinds of fish and even turtles and sell them to make money, which is wrong," he explained. According to him, turtles serve as sweepers in fresh water bodies by eating dead fish and other animals, thus keep the water clean. Similarly, vultures used to keep the environment clean by eating dead animals but now are nearing extinction, which is quite alarming, lamented Talpur.
Hong Kong's dolphins at risk of disappearing
Earlier Indus dolphins were found throughout the river's 3,500 kilometre (km) area but due to the construction of dams and barrages the dolphins have been confined to a 1,000 km area from Jinnah Barrage to Kotri Barrage, said WWF Sukkur's senior project officer Imran Malik. The Indus dolphin lives in slow-flowing deep water and its life span is between 25 to 30 years, he explained.
The dolphin gives birth to one calf a year, which is fed by its mother's milk for three months, after which it starts hunting on its own, he explained. During floods water spreads to many areas and when it starts receding it leaves lakes, where dolphins can be trapped, he said.
Sometimes, especially at the time of the closure of Sukkur barrage's canals, the water level goes down and fishermen often add poisonous chemicals to the water to catch more fish in one go, he explained, adding that this practice not only harms marine life but also affects the humans who eat the fish.
Polar bears develop taste for dolphins as Arctic warms
"Domestic and industrial waste released into the river and canals also poses a threat to the marine life and therefore we have urged factories to install treatment plants, as are being used by some multi-national companies," said Malik.
Source: The Express Tribune
Read More Related Content On This Topic - Click Here