Nicki Minaj Brings Clean Water to Impoverished Indian Village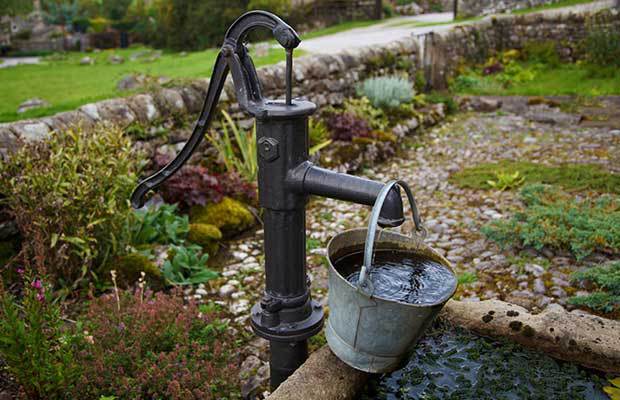 Nicki Minaj has revealed her charitable donations have helped bring clean water to an impoverished village in India.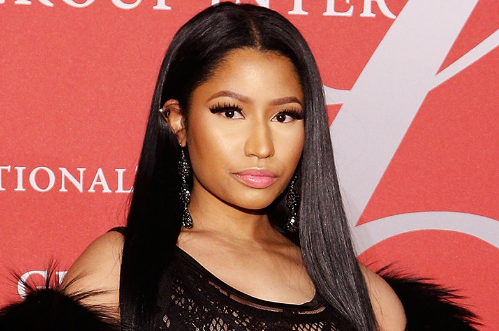 The 34-year-old shared a video on her Instagram page of a villager switching on one of the wells that was built using her money.
Nicki Minaj said: 'This is the kind of thing that makes me feel the most proud'.
'The money I've sent to this village in India for the last couple years via my Pastor Lydia Sloley, has gotten them a Computer Center, a Tailoring Institute, a Reading Program and 2 WATER WELLS.
'We complain about the most ridiculous little things when some ppl don't even have clean water. Blessings to India.'
And the Moment 4 Life star appealed to her fans, letting them know if they want to help they should get in touch.
Devout Christian Nicki said: 'Our work is far from done. I'll tell you guys more about my charity work in the near future in case you'd like to be a part of it. Love.'
The generous star also revealed she has been ponying up to allow women there to both worship and acquire new skills.
She said: 'I'm so proud of our sisters in India. God is so good. Their desire was to have water wells and places where they can worship, places where they can learn technology, computers, reading, etc.
'We're just getting started. These women are us and we are them!'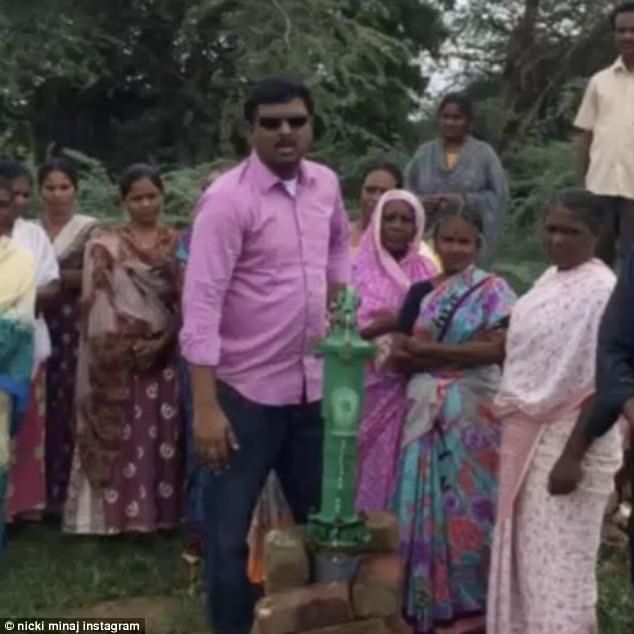 Water of life: Nicki Minaj shared a video of villagers in India switching on a well she funded
Read more: Daily Mail