New Software For E-Connectivity of Agricultural Markets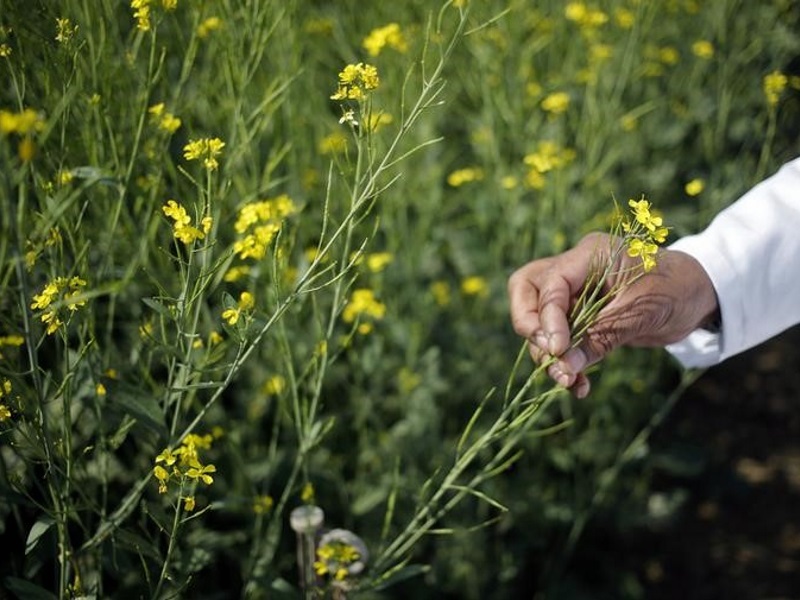 Shri Radha Mohan Singh, Union Minister of Agriculture & Farmers Welfare said that the Centre will soon launch new software to enable E-connectivity of Agricultural markets in the country.

Speaking at the foundation ceremony of Shri Konda Laxman Telangana State Horticulture University, today at Mulugu village (Medak District), Telangana State , Shri Singh said that the new software could break the virtual and connectivity barriers of Agricultural Markets and will benefit the farmers in getting fair prices.

Shri Radha Mohan Singh added that Karnataka was able to bring 50- Agricultural Markets on one platform for the benefit of farmers. 12 states including Telangana have sent proposals regarding this and the centre will sanction Rs. 30 lakhs to each Agricultural market", he added. Shri Singh complimented the State Govt for naming horticultural University after Sri Konda Lakshman Ji who is popularly known as Telangana Gandhi. The establishment of this Horticultural University comes in response to the Budget announcement made by Honble Finance Minister to establish Horticultural University in the State of Telangana along with one more Horticultural University in Haryana and two Agricultural Universities in Andhra Pradesh and Rajasthan.


An amount of Rs. 10.00 crores have been released to this Horticultural University in the financial year 2014-15. In the current financial year 2015-16, an amount of Rs. 75 crores has been allocated and out of which Rs 37.5 crores has already been released as first installment. With establishment of this university, we are confident that the agricultural education and agriculture in general and horticulture in particular will get much needed boost, said Minister.

The Union Minister said that owing to high water use efficiency of dry land horticultural crops, growing them is the best option in the present scenario of climate change. Hence increasing the acreage of the dry land horticulture crop should be one of the strategies for increasing the economic status of farmers of Telangana which will ultimately prevent farmers suicides", he said. He informed that the growth and development of agriculture in our country is considerably driven by our institutions of higher agricultural education and research. India has one of the largest agricultural education and research systems in the world with the largest number of scientific personnel of any developing country except China. The research system includes approximately 30,000 scientists and more than one lakh supporting staff actively engaged in teaching and research related to agriculture", he said. Out of the best research institutes, 15 institutes are located here benefitting the Telangana state, said the Minister. He also assured that the centre will assist the state towards drought relief by releasing funds within one week time.

Speaking on the occation Minister of State for Labour and Employment (Independent Charge), Shri Bandaru Dattatreya said that the soil in Telangana state is suitable to develop the region as seed bowl.

Source: Business Standard

Read More Related Content On This Topic - Click Here