Mumbai to get its first-ever vacuum toilet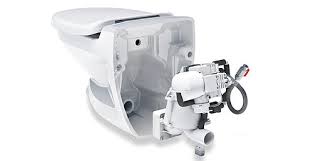 Mumbai city is installing Vacuume technology toilet offered by Samatech technologies.
For the first time in the city, the sewage from a low-lying slum toilet will not be directed into the sea but to a Sewage Treatment Plant (STP). The Brihanmumbai Municipal Corporation (BMC) along with a technology company Samatech has constructed the city's first 'Vacuum Toilet' in a slum settlement.
A four-seater toilet for ladies has been constructed at Banganga slum settlement at Walkeshwar behind Nepean Sea Road. This toilet completely works on Vacuum technology as it uses air pressure to flush the human waste. It also sucks this waste upwards from the low-lying slum area and directs it to the main sewage line. This sewage line then leads the waste to the STP which is 30 metres from the toilet.
In addition, this Vacuum toilet uses 0.8 litres of water per flush to clean the toilet area thus saving more than 50% of the water usage. Akshat Gupta, the founder of Samatech that ideated this toilet project, said, "Whenever anybody in any locality presses the flush button in a toilet an average of 8 to 10 litres of water is used to flush. But in this Vacuum toilet, the moment you press the flush the air pressure sucks the waste and then 0.8 litre water is used to clean the area."
The above news is written by Ronald Rodrigues published in FreePressJournal.in.
Read about the company Samatech and the Vacuum Toilet technology here