Mobile Startups and Development Agencies Helping Improve Water & Sanitation Awareness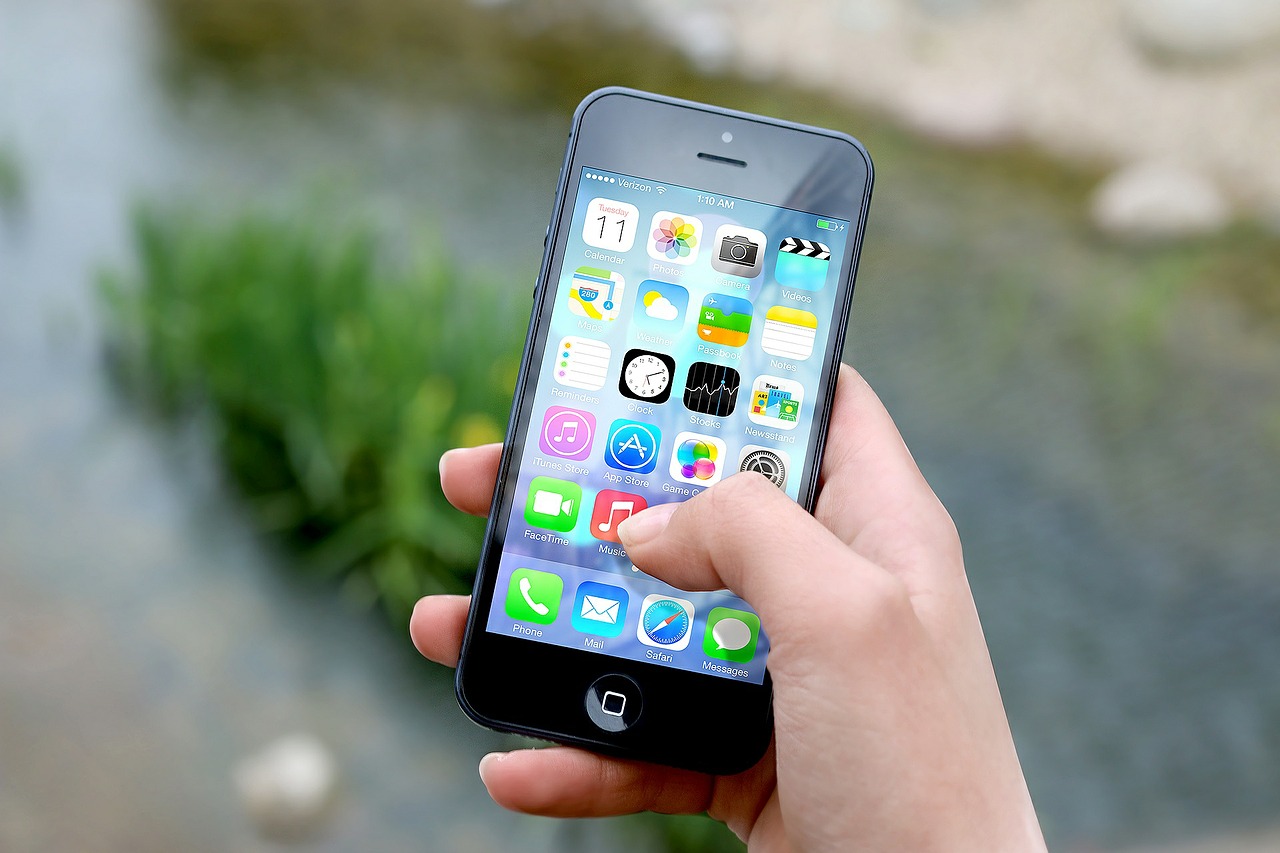 UNICEF and the Digital Empowerment Foundation (DEF) are in the midst of cross-sector consultations on this topic in states across India, with the aim of unearthing local best practices and sharing them across the country
At their recent event in Chennai, government officials, mobile operators, social entrepreneurs and academics shared examples of how mobile phones could be leveraged as a tool for social and behaviour change (see also my earlier articles on mobile user behaviour and alliance strategies).
UNICEF India showcased examples of its Ammaji 'mobisodes' to increase awareness about safe motherhood, immunisation and child development. It is hoped that mobile communications can also help increase awareness about safe drinking water and reduce risk from habits like open defecation, said Arun Dobhal, UNICEF specialist in water, sanitation and hygiene.
Focusing on Tamil Nadu, G. Lakshmipathy, Additional Director, Department of Rural Development & Panchayat Raj, said that Tamil Nadu has 95 lakh rural households, but 52 lakh households have no toilets and 13 lakh households have defunct or unused toilets.
"Can mobiles be used to encourage people to take up safe sanitation, for the health of themselves and the community? How can mobiles help connect rural development workers, health practice champions, village level functionaries and women self-help groups?" asked Lakshmipathy to the workshop participants.
A number of communication models can be deployed using mobiles for sanitation awareness: alerts, IVR, polling, workflow for frontline workers, analytics, geo-tagging, and perhaps Internet of Things as well. Training and reinforcement about good practices for frontline workers can be augmented via mobiles, in the form of SMS alerts and multimedia content. At an institutional level, teachers and young students can be reached via mobile media as well.
"Anti-smoking messages are being tagged in movies; we need to do that for sanitation habits also. India has launched satellites for dozens of countries but can't build toilets for its own citizens," Lakshmipathy wryly observed.
P. Santhosham, General Manager for BSNL Tamil Nadu, said there are 14,670 villages in Tamil Nadu (as per 2001 census). 12,362 villages are covered by GSM networks, and all villages with more than 5,000 people have mobile access.
"Mobiles help reduce the distance between individuals and institutions, bridge the digital divide and enable social mobilisation. Mobile-based primary healthcare management systems can boost rural health quality," Santhosham explained.
According to data cited by the Digital Empowerment Foundation, only one in ten rural Indians is a mobile user, and only one in five mobile users in India is a woman; 90% of Indians are not using the Internet. Tamil Nadu is the fourth largest contributor to India's GDP, and has an even mix of rural and urban population. Its literacy rate is 80.09 per cent.
A number of examples were shared of progressive development enabled via mobiles. Water supply monitoring tools can leverage voice and SMS, said Nishesh Mehta, vice president of NextDrop. This model uses missed calls (an innovation perfect for India!) to get people to register for water supply SMS alerts in Hubli, Karnataka.
"We have created a mobile-enabled water smart grid, based on missed calls for water supply. The key human component is the valve man, who uses IVR in Kannada to report valve activity. This helps reduce incoming phone calls which get in the way of his regular activity," said Mehta.
Mobile monitoring helps track leakages and pipe breaks, which in turn help them to be fixed faster. Looking further down the road, mobile alerts can be used by dam operators to alert farmers about changes in canal irrigation, and automated sensors ('Internet of Things') can be used to monitor water supply and flow, said Mehta.
NextDrop has a hybrid business model, which requires citizens and government water departments to pay for its services. "We also send health alerts to citizens, for example, to boil water in the aftermath of a pipe break so that it is safe to drink," Mehta added.
Kerala's Rural Health Management Information System (RHMIS), developed by CDAC, is an m-health tool for three health blocks covering 7.2 lakh citizens of Tirur Taluk. It has been shown to reduce data errors, remove unnecessary duplication, reduce workload, and generate useful reports and analytics. Anecdotal evidence has shown how it reduced maternal and infant deaths in some cases.
Rohit Shetti, community coordinator of Grassroots Research and Advocacy Movement (GRAAM) in Mysore, Karnataka, showcased the use of mobiles in their health communication initiative, Arogyashreni. "Rural communities have been able to successfully use a moderately complex technology like mobile phones. Mobile technology was seen as novel and exciting, and rural healthcare workers trusted mobile survey collection as reliable and tamper-proof," said Shetti.
The use of mobiles to conduct surveys reduced errors and shortened the time taken to administer, complete and gather survey data. "Mobiles helped reduce perception of distance between public health centres, workers and citizens. Mobiles break through barriers of protocol – information flow is direct and does not need intermediaries," Shetti observed.
"Mobile penetration is extremely high in India, let's face the fact and use it for health and other sectors," he urged. He also advocated use of ICT tools to track and monitor sanitation budgets: India has an estimated 3.7 crore missing toilets, indicating the gap between funds disbursed and actual construction on the ground.
Other rural health workflow solutions were demonstrated by Uniphore, a company launched from the IIT Madras Rural Technology and Business Incubator (RTBI). It provides voice-based mobile workflow and other tools for sectors such as agriculture and healthcare.
"We use voice biometrics for authentication and voice-based entry in local dialects for health workers," said Vijay R., business analyst at Uniphore. "One fourth of tubercolosis patients worldwide are in India. Can we use mobiles to track, monitor and overcome TB?" he asked.
The startup Caddisfly gave a demo of its mobile quality testing kit for drinking water. There are 14 parameters for water purity, such as particle count of fluorides. Water samples are poured in small cartridges, and the camera on a smartphone can detect colour change to reflect the water purity.
"If we can get open data on water quality, we can build state-wise or national maps on drinking water quality in India," said Samuel Rajkumar, founder of Caddisfly.
Mobile operators can scale school health education programmes digitally across the country, said Nishant Bhatnagar, general manager for marketing at Vodafone South India. The Vodafone Foundation has also worked on mobiles for social good and mobile innovations by women.
True scale in India will come from developing and localising content for target communities, said Vivek Pani, co-founder of Reverie Language Technologies. English literacy in India is less than 10%. Indian language content, tools and apps for health awareness should be not just "available" but "usable," said Pani.
UNICEF and DEF have documented other instances of m-health as well. Amrita Clinical Decision Support System, developed by Newdigm Healthcare Technologies, provides mobile-based clinical decision-support tools for village health providers (VHP). mDhil Health Info Services creates and distributing original health information using mobile phones.
Feature phones have been used in pilot projects in Jharkand for maternal health initiatives, with content disseminated via voice-enabled prompts, text alerts and pictures, explained Osama Manzar, Founder of DEF.
The consultation also included three parallel working groups, who shared some of their observations and recommendations about mobile-enabled behaviour change. Mobiles are a good support system for sanitation practices, and not the full solution. Mobile information flow should be two-way – citizens should also be able to submit queries about sanitation and be able to rate sanitation facilities. Mobiles are great tools for data collection as well as platforms for grievance systems.
More inter-departmental cooperation is needed in government, eg. between health, education, sanitation and water units. Mobile messaging can be effective for monitoring and motivation of health volunteers and champions, via creative methods like gamification.
A range of comments also poured in online during the consultation: work with the World Toilet Organisation, partner with the Gates Foundation which is funding research on toilet design for tropical countries, and learn from the experience of Singapore for better sanitation facilities at least in Indian cities.
UNICEF and DEF will be releasing a formal report on this consultation in Chennai, followed by other Indian cities. Interested social entrepreneurs, startups and development agencies can contact the organisers online for more details.
Source: You Story