Maharashtra Industries Must Now Treat Effluent to a Reuseable Level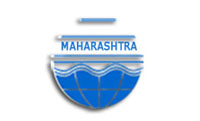 Maharashtra Pollution Control Board (MPCB) has come up with an Enforcement Policy that it claims would get strict with high polluting industries and compel them to reduce down pollution
Maharashtra Pollution Control Board (MPCB) has come up with an Enforcement Policy that it claims would get strict with high polluting industries and compel them to reduce down pollution. One of the conditions in new policy is that it would be mandatory for industries to treat effluent to such standards that it can be reused in their own process. It is as good as insisting that water be brought to its normal quality.
Following the National Green Tribunal (NGT), Pune bench's order dated May 16, 2014, MPCB has framed and begun implementing the Enforcement Policy with effect from March 1. It finalized the new policy after getting it vetted by NEERI and Central Pollution Control Board (CPCB).
Under the policy, zero liquid discharge norms have been changed. Earlier, zero liquid discharge meant treatment to such standards that discharged water should be useful for irrigation. MPCB member secretary P Anbalagan stated, "It has now been decided that zero liquid discharge would mean total utilization of liquid effluent in the process itself that includes recycle, reuse, reprocess, recover or a combination thereof so nothing is discharged into the environment (stream or on land). Therefore it becomes necessary to define separately land application or disposal on land," he said.
The industries use raw water in their production. They were not reusing treated effluent they only had to treat it to make it suitable for irrigation. Now, they will have to improve the process so water is of quality they could reuse. This would also ensure saving of raw water in large quantities and no discharge from any industry into any river or stream.
The policy added, "Plan is to integrate various aspects including inspection, monitoring standards, compliances, directions, remedial measures, filing of complaints before various courts based on culpability of environmental damages, severity of pollution, repeated violations etc. More focus will be on 17 highly polluting industries, operations or processes. Surprise visits will begin to monitor pollution and reports prepared followed by action."
MPCB will begin to introduce adoption of cleaner technologies, waste minimization, resource conservation, possibility of incorporating life-cycle approach and finally disposal of waste in environmentally sound and scientifically safe manner in consent to establish and operate. Already, MPCB has set up technology development cell for identification of such technologies.
MPCB used to only initiate action on industries and never thought of mitigating pollution. The new policy states, "Plan is to carry out cumulative and comprehensive environmental impact study in appropriate cases to identify various contributing factors responsible for causing damage to the environment through reputed institutions like IIT Powai, NEERI, ICT, MS Baroda University and GSDA to decide remedial and restoration measures to be undertaken along with the cost of remediation to be borne by the polluters."
MPCB has also changed the line of action on industries causing pollution. "Warning notice will be issued in case non-compliance with less than 25% of conditions. Show cause notice will be issued in case violations exceed above 25% but still not having serious impact on environment. Proposed directions to be issued if over 50% of conditions are being violated and a closure notice or stopping of water and power supply will be done in case of 75% or more violations. Prosecution to be initiated before JMFC in case there is no improvement."
Another good step is that the amount of forfeited bank guarantee will be deposited in a separate Environment Improvement and Environment Compliance Fund and will be utilized for taking remedial measures and intensive monitoring in highly polluted areas, solving common environment issues in that area, installation of CCTV and link upto MPCB's website, data management and awareness etc.
Source: The Times of India