Low cost and Eco-friendly way of treating water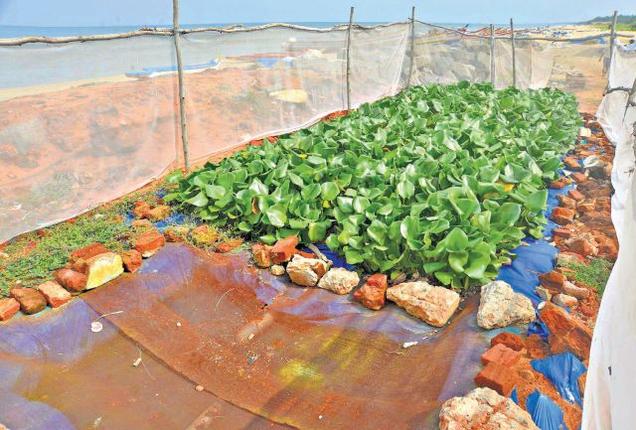 The plant, based on a technology called 'SHEFROL' (sheet flow root level), has been designed by Professor S.A. Abbasi from Pondicherry University, and is a bio-reactor which uses the water hyacinth (Eichhornia crassipes) to absorb nutrients, pathogens and micro organisms from water. Grey water or domestic sewage from 38 houses is fed into the plant which measures around 9 metres by 2 metres, and has a capacity of 10,000 litres.
The plant consists of sand bags placed in pits and channels, a sedimentation tank and a non-permeable sheet which ensures wastewater does not seep into the ground. Costing only around Rs. 15,000, the university team says that the plant is affordable.
At Chinna Kalapet, the treated water is being used to irrigate a patch of Casuarina saplings. The plant was set up in November 2014 by PhD. student Ashraf Bhat as part of his thesis work with the guidance of Assistant Professor Tasneem Bhat.
The SHEFROL technology was first tested within the Pondicherry University in 2006 to treat the wastewater for one building. Subsequently, two more plants were installed in the university, which use duckweed, water hyacinth and salvinia. A patent claim for the SHEFROL technology, backed financially by the Department of Biotechnology, Union Ministry of Science and Technology, was registered in 2011, and published in the Official Journal of The Patent Office, India.
Source: http://www.thehindu.com/news/cities/puducherry/ecofriendly-way-of-treating-water-in-puducherry-hamlet/article7502037.ece