Life - changing Innovative Water Treatment Technology in India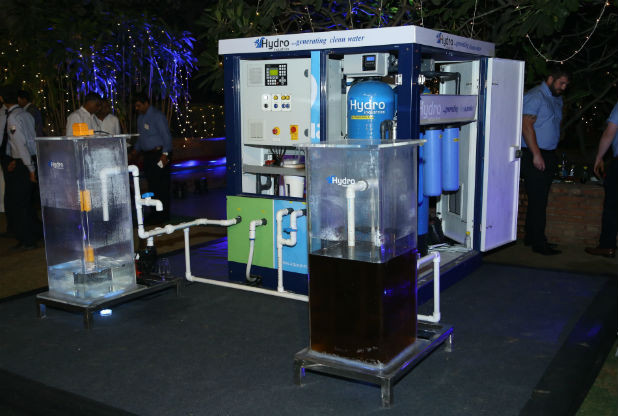 Hydro Industries has worked in collaboration with Bengaluru-based start-up Aquapurum on technology to convert borewell or surface water into potable water in a matter of minutes, based on proven electro coagulation technology
A LLANGENNECH company has helped launch "life- changing" innovative water treatment technology in India.
Hydro Industries has worked in collaboration with Bengaluru-based start-up Aquapurum on technology to convert borewell or surface water into potable water in a matter of minutes, based on proven electro coagulation technology.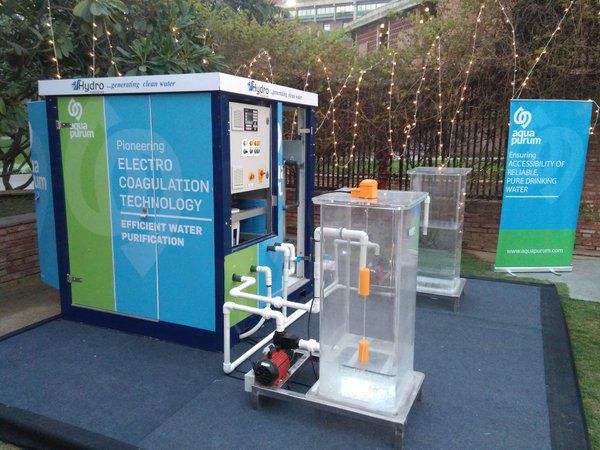 The joint venture with Intelligent Energy provided a link to India and also the opportunity for Hydro to make a positive impact to a country where it is estimated that over 37.7 million people are affected annually by water borne diseases.
The process took a little under one year from the start of the project Hydro had designed, developed and shipped the first Hydro 100 units to India.
Speaking at the launch event in Delhi, Hydro Industries chairman David Pickering said: "Hydro — which is one of the fastest growing companies in Wales — is a pioneer in field of water treatment and we are confident that through Aquapurum will be able to address the growing demand for waste water treatment in India.
"Aquapurum has successfully begun installation of its machine — EC 100 — in Rohan Ashima — a residential society in Bengaluru.
"The system is connected to the main tank that provides water supply to the entire community, where residents are using the water for general purposes, including bathing, cooking, washing and drinking.
"Some residents have also opted to remove water purifiers from their kitchens, recognising that the water coming out of their taps is of drinking quality.
"Residents have also noted the water quality is much better after treatment than the untreated bore hole water that was being supplied, which is generally hard water due to Karnataka's groundwater quality and resources."
Business development manager, Abi Lewis told the Star to be able to positively impact the lives of thousands of people is a "massive achievement".
"Water is a necessity for life, and for us to be able to provide safe, clean water to people for the first time is literally life changing," she said.
"It is wonderful story and we are pleased that our technology can offer a solution to such a prevalent problem.
"Water borne diseases are prevalent throughout the country, bacterial contamination is a wide spread problem and over 1.5 million children die each year due to diarrhoea.
"Having the ability to provide clean drinking water to both urban and rural areas will help improve standards of living and reduce the risk of disease and unnecessary deaths."
The event was attended by several senior officials from government, estate managers and experts working in the field of water treatment and regeneration.
Ms Lewis added: "We will continue to have an emphasis on the provision of drinking water as well as looking at areas such as waste water and industrial effluent processing.
"The 'Clean India' mission set out by Prime Minister Narendra Modi is something we are keen to be involved with and feel we have the ability to provide long-term cost effective solutions to help this developing nation address some of its most pressing water related challenges."
Source: Llanelli Star