KUWSDB Aims to Enter Bottled Water Business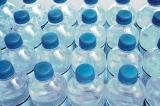 The Karnataka Urban Water Supply and Drainage Board (KUWSDB) plans to enter the "highly competitive" business of bottled drinking water.
It has proposed to set up drinking water bottling plants in river basins across the state, moving a step from its traditional role of supplying water and laying drains in urban areas.
It plans to use the existing mega water treatment plants and the available land to set up the packaged drinking water units.
The drinking water will be sold in half-, one-, two- and 20-litre bottles, and the income from the business would be used to supply water to people in the parched districts, free of charge.
"We are at it. We already had a few rounds of discussions on this proposal and will shortly approach the state government with the detailed project report (DPR)," KUWSDB chairman, G C Chandrashekhar, told Deccan Herald. A private agency is tasked with preparing the DPR and estimating the project cost, he said.
The board would tie up with the state-owned Mysore Sales International Ltd (MSIL) to sell packaged drinking water bottles across Karnataka.
"If the government gives the go-ahead, we will set up bottling plants in the vicinity of raw water treatment plants in Cauvery, Kabini, Nethravathi, Krishna and other river basins. We are considering not to use the conventional plastic bottles and replace them with eco-friendly containers," Chandrashekhar noted.
Water supply is not evenly distributed across Karnataka. While six urban local bodies get 100 litres per capita per day and 19 districts 60 to 100 LPCD, there are five districts that get less than 60 LPCD. Specifically, 81 ULBs get less than 68 LPCD, the KUWSDB chairman said, quoting a recent study.
The board will use up the money saved during the tax holiday this year to build its offices in four districts.
Source: Deccan Herald