JanaJal - Safe Water for All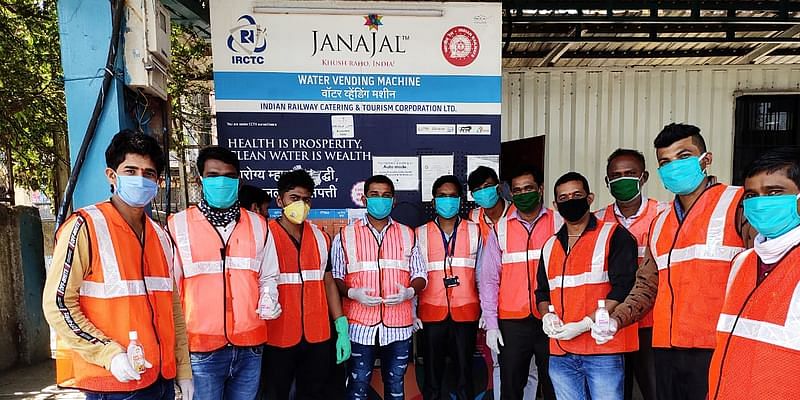 This social enterprise is helping underprivileged communities access clean drinking water JanaJal, which provides clean drinking water at nominal rates via its water ATMs, has dispensed more than 90 million litres of safe drinking water and eliminated more than 15 million single-use plastic bottles in India.
Nearly two billion people worldwide don't have access to safely-managed water services today, according to a study by the World Health Organisation (WHO). For underprivileged communities, especially in developing nations, safe drinking water is a distant dream, and its lack has led to diseases such as diarrhoea, cholera, dysentery, typhoid, and polio.
About 1.7 million children die of diarrhoea in India every year, while at least 37.7 million people are affected by waterborne diseases caused by contaminated water. Team JanaJal at a water ATM Aiming to provide safe drinking water at a nominal cost, and in a sustainable and consistent way, JanaJal, a Delhi-based social enterprise, set up water ATMs across the country.
"To a large extent, safe drinking water was confined to bottled water, which due to its high cost, remained a commodity accessible only to affluent sections of our society, but not to the poorest of the poor," says Parag Agarwal, who co-founded JanaJal in 2013, along with Anurag Agarwal.
The company sells a litre of water at around Rs 5; in larger quantities, people can buy about 20 litres at just Rs 20. How it works The company says each one of its water ATMs is custom-built for the specific environment which it intends to operate in.
Every component, from water treatment technology and capacity of the machine, to the operating format, depends on where and how the product is expected to be installed and used. "
We didn't confine our technology only to RO systems as the process wastes more water than it provides for drinking, and because different sources of water had different types of contamination," says Praveen Kumar, Principal Impact Catalyst at JanaJal. "The wastewater generated (while purifying the water) is used for other purposes. In the railway stations it is used to clean the platform, while in the New Delhi Municipal Council, it is used to flush toilets," he adds.
The machines are regularly sanitised especially during the pandemic. Also Read This agritech startup helps farmers store produce and sell at a better price.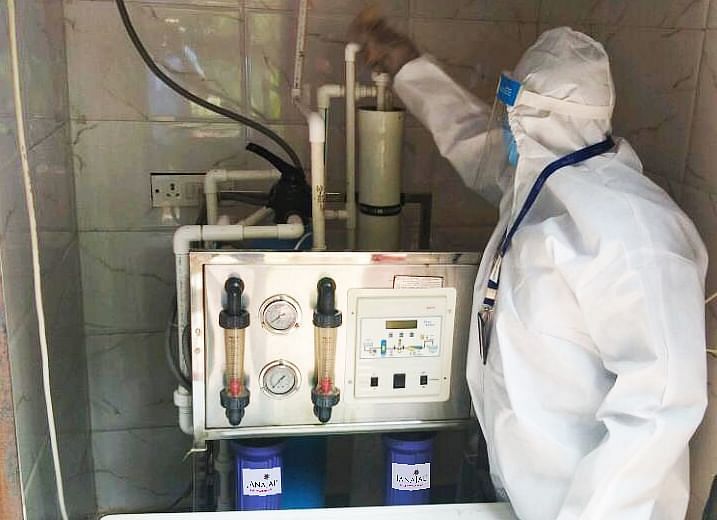 The water ATMs are designed to monitor data such TDS (total dissolved solids) levels, temperature, and pH value of the water they contain in real time, as well as litres of water dispensed per day and revenue collection through IoT-based controllers connected to secure cloud servers.
"Between 2017 and 2019, we installed about 725 ATMs, thanks to the robust tech platform that we built," says Parag, adding that after the JanaJal team realised the efficacy of their product, and the implications their tech could have on other water sources, they decided to offer it to other existing water plants to drive their feasibility and help deal with issues such as closures caused by human intervention.
COVID-19 response The emphasis on safe drinking water has increased tenfold since the coronavirus pandemic began, particularly because of the increased focus on hygiene. "We have an end-to-end contactless mechanism for all our ATMs, for the chilling, dispensing, and payment," says Anuradha Agarwal, Brand Impact Catalyst at JanaJal. "Our technology has minimised human contact as much as possible at this stage," she adds.
In-app payments, providing the field staff protective gear, and sanitising machines regularly are some other measures the company has taken to help reduce people's exposure to the virus.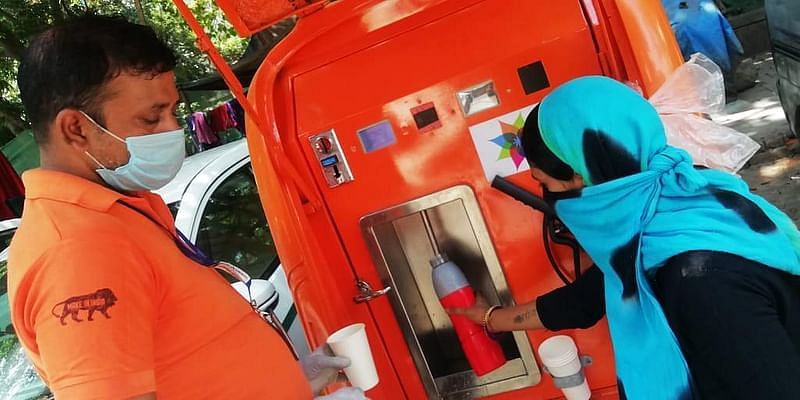 Janajal WOW (Water on Wheels) JanaJal WOW (Water on Wheels) – the company's utilisation of electric vehicles for for enabling last-metre delivery of safe water to the doorstep of households – has helped seamlessly deliver safe drinking water to underprivileged communities, especially across South Delhi and Ajmeri Gate. "In Gujarat, untreated water has been shown to contain traces of COVID-19. So, going forward, with this pandemic situation, safe drinking water is the key to stay healthy," says Parag.

By Anju Ann Mathew 7th Jul 2020
Read more at: https://yourstory.com/socialstory/2020/07/janajal-social-enterprise-clean-drinking-water-underprivileged