Israel's Tips Help India's Farmers Count Every Drop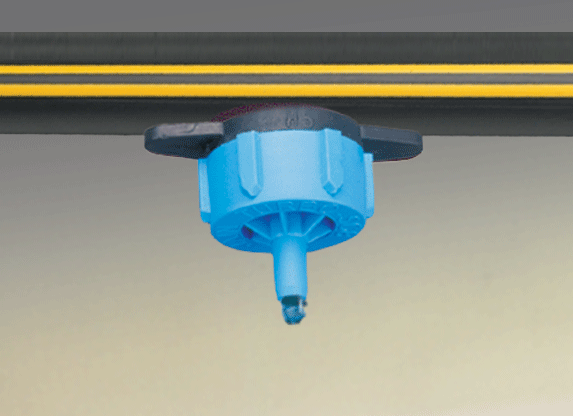 Drought-stricken Hunagund has been transformed into fertile land, thanks to drip irrigation
Karnataka's tryst with Israel began even before PM Narendra Modi set his foot there recently. Adopting the techniques of Israeli agriculture, the state has transformed 59,305 acres (24,000 hectares) of drought stricken land in Hunagund taluk of Bagalkot.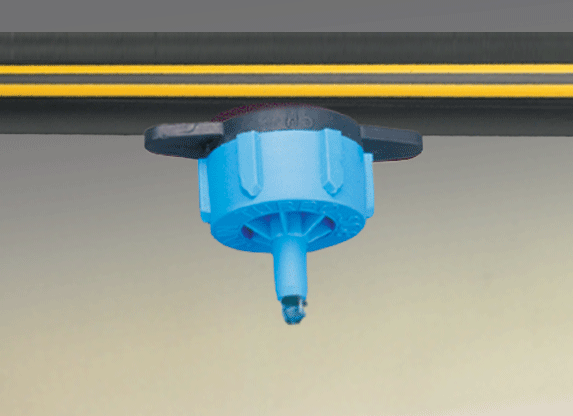 Drip irrigation, Source: Wikimedia Commons, Author: Jisl
The transformation of Hunagund, once a part of Vijayapura district—the land of five rivers and the most drought prone region into a fertile green pasture under the title 'Ramthal Drip Irrigation Project' did not happen overnight.
Both the BJP government of the past and current Congress government have worked for over eight years, setting aside their ideological differences. While the previous BJP government worked on the project from conception till preparation of DPR between 2009 and 2012, the Siddaramaiah-led Congress government has poured its heart and soul to take the project to its logical end by allocating the highest funds under irrigation.
As a result, Come October, about 15,000 farmers across 50,000 plus acres will harvest their first khariff crop in several years.

Digital touch
Over 15,000 farmers have been educated about the effective use of water day and night by the engineers of Krishna Bhagya Jal Nigam Limited (KBJNL) of Water Resources department.
Engineers and agronomists of Netafim India Private Ltd and Jain Irrigation firms, who are implementing the project, are helping them out in aspects from sowing to watering of the crops at the right time. The farmers who have been cultivating only maize and jowar, have now taken up cultivation of vegetables, various grams, sunflower, soya bean, wheat, cow peas and cotton.
Umesha MC, agronomist with the Netafim firm said, "The project area is divided into two parts—west and east side of the NH 13 that cuts through the project area. A total of 28,911 acres (11,700 hectare) in the west is networked with drip irrigation facility.
Water is lifted from the backwaters of Narayanapura dam and pumped at two stages to reach the site. Then it is filtered for impurities at about 23 primary filter stations. Each filter station is controlled by farmers in the form of a cooperative unit. These units have RadioNet wireless transmitters that collect data from remoter terminal units fixed at farmers' fields. The transmitters inform the farmer about the timing of water availability by sending SMSes. The technology is adopted from Israel."
The project executing firms have laid the drip cables and distributed machines for rolling them back during tilling. "Even when the farmers are not present, water is supplied to plants at the right time," said Vasanth Ulli, assistant executive engineer of KBJNL.
Read full article: Bangalore Mirror