Indo-German Collaboration Made Watermills a Success Story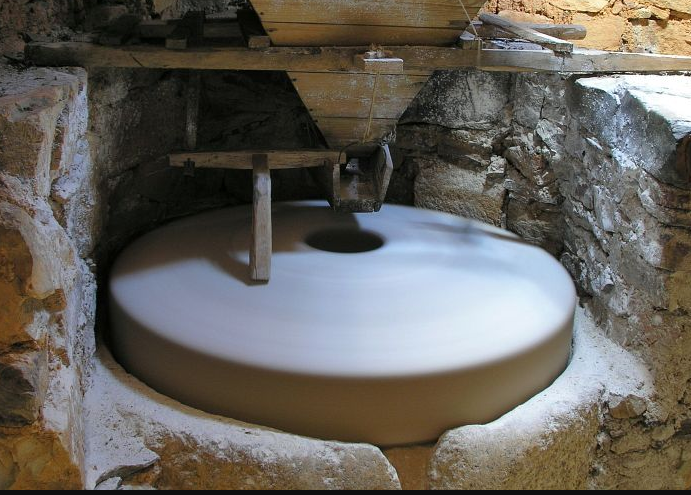 An Indo-German collaboration created a success story of gherats, famous watermills in Uttarkashi.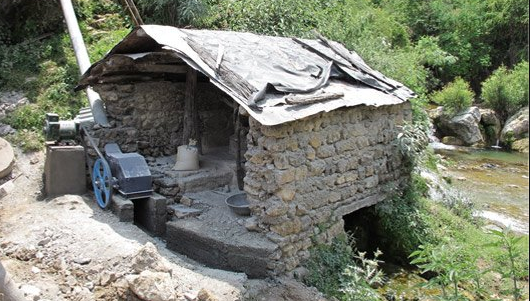 Gherat
Water mills or gherats, a unique feature of Uttarakhand villages, are either lying under-utilised or defunct. In the last three decades, the state government had facilitated some 1500 water mills across the state, which run on water power and are used for grinding wheat or masalas.
However an Indo-German collaboration created success story of these watermills in Uttarkashi.
Chief Executive Officer of Uttarakhand Renewable Energy Development Authority (UREDA) A K Tyagi said, "UREDA has provided around 1500 water mills across the state in last 30 years. People once used these water-mills to grind flour, spices etc for their own consumption which they now get done at flour mills.
This has reducred the utility of these mills. Since many of them are old or defunct now so we are upgrading their machines. The new water mills can be used for grinding in the day and for producing electricity for two-three houses in the evening."
According to Leeladhar Sharma, deputy chief project officer of UREDA, the villagers usually do not show interest in running these water mills considering them 'sarkari', something provided by the state government. However they forget that the machines are for their individual use and not for government. The state government provide 90% subsidy on their purchase while 10% have to deposited by the villager who applies for it. He said, it is difficult for them to monitor the use of the water mills but in the beginning they do so once after one year of installation.
Onkar Nath, technical expert of Indo-German Energy Program tasted success with the e pilot project of watermills at Genwala village of Uttarkashi "We set up five watermills with faster metal turbines at a local stream in Genwala village under our project 'Swaraj'.
The villagers were trained to grind various kind of mix flour, spices etc . We created packaging and marketing facilities for them by connecting them to the retail stores in Dehradun and Delhi. We also formed their self-help groups which are now managing all the related affairs from growing to selling. The project became a great success."
He said, earlier the water mills provided to the villagers could not achieve the desired results as, the turbines were of wooden frame and second the villagers lacked marketing facilities. He said the product prepared from water mills have high market value, for being organic and more nutritious than those grinded at flour mills at higher temperature.
Read more: The Times of India