India to Monitor Ocean Pollution With Automated System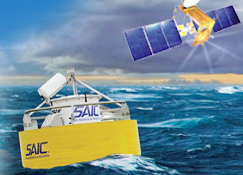 India is all set to opt for automatic observation of pollution in the ocean to crunch data that will aid the tourism industry and fight against the country being called 'a major polluter'.

"We have proposed a completely new project to automatically observe pollution in the ocean and see whether we can mimic that observation using a mathematical model. We will use those observations to understand the processes which are going on in the coastal waters and provide an estimation of the water quality," S.S.C. Shenoi, Director, Indian National Centre for Ocean Information Services (INCOIS), Earth System Science Organisation, told IANS.
INCOIS is an autonomous body under the Ministry of Earth Sciences (MoES). The proposal is already with the MoES and initial approvals have been given.
Shenoi elaborated on the advantage of having an automated system in the ocean waters, which are known to have absorbed about half of man-made carbon dioxide (emission) over time.
"First of all we will know how our waters are changing. These are issues which are always debated and we need correct measurements," Shenoi pointed out.
As for the tourism industry flourishing along the Indian coasts, the pollution forecast will assist in deciding a threshold of dumping waste into the waters.
"Then we will be able to provide the forecast of the pollution that will help the tourism industry. Because tourism is picking up it will tell the government regulatory authorities how much we can afford to dump in the sea," he said, adding.
To bring this project to fruition, INCOIS will deploy ocean data acquisition systems called automated moorings.
Moored ocean buoys provide real-time, continuous, frequent, and accurate observations of marine conditions from the same deep-water location.
"We are planning to use automated moorings which will be placed at selected locations and they will record the data and transmit it to INCOIS on a daily basis. We will collaborate with other institutions as well," said Shenoi, also the Director of the National Institute of Ocean Technology.
Six devices will be installed along the Indian coastline.
"One will be off West Bengal, another one close to Vizag, one along Chennai and three in the Western coast. Each mooring will cost around Rs. 4 crore and for an initial project duration of three years, the total investment will be Rs 160 crore," Shenoi said.
The moorings have onboard computer systems and sensors and will offer insights on how different ocean parameters vary with time scales.
Read more: