India's First Water Accelerator Program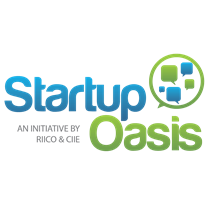 With an aim to kick-start the ecosystem for water innovation and technology in India, the Indian Institute of Management, Ahmedabad (IIM-A)'s technology business incubator - Centre for Innovation Incubation and Entrepreneurship (CIIE) and Startup Oasis along with Rajasthan Industrial Development and Investment Corporation (RIICO) have launched the country's first water accelerator

As part of the accelerator program now, CIIE along with startup Oasis is now hosting a demo day for the accelerator in Jaipur on the December 12. The program is set up in partnership with Hindustan Unilever's Pureit, Arghyam Foundation, Luminous Water Technologies' Livpure, World Bank's water and sanitation program, and the Asian Development Bank.
The program has already selected 11 most promising organisations from all over the country and provided them tools, mentoring and access to industry experts over a four-month-long program.

The participating organisations have now validated their prototypes and business models. The demo day will witness eight of these startups demonstrating their solutions/technology that can make a significant impact on the water sector in Rajasthan.
"The Government of Rajasthan has signed a Memorandum of Understanding (MoU) with CIIE and is slated to attend the program with an eye to pick the most relevant companies and award their pilots.
As part of the MoU, the government has also agreed to support these companies in implementing and certifying their solutions," said Nishesh Mehta, who is leading the program at CIIE.
Apart from renowned angel, seed, and later stage investors, the event is also expected to be attended by CSR funds and foundations and industry experts from some of the leading water companies in the country.
"The Demo Day presents a unique opportunity to bring together all stakeholders from the sector and demonstrate the quality of solutions being developed in the country. With the participation of both the Government and investors/CSR funds, a clear impact can be demonstrated quickly which can then pave the way for rapid scaling up of the effective solutions/organisations." added Nishesh.
Source: Business Standard