India Plans $50 Billion Push to Supply Piped Water to All Homes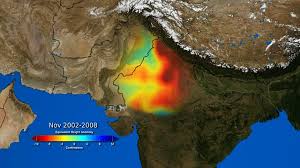 India will spend $50 billion to supply piped water to all households, Finance Minister Nirmala Sitharaman said on Saturday.
"Water stress related issues are now a serious concern across the country," she said in her budget speech in parliament.
India is one of the world's biggest users of ground water and its depleting levels are the main reason for the country's severe shortages. About 600 million Indians are facing high-to-extreme water stress and the situation is set to worsen as water requirements rise, according to a 2018 report by NITI Aayog, the government's policy-making body. About 75% of the households in the country do not have drinking water, it said.
The move will boost sales of companies involved in the water business. Shares of Jain Irrigation Systems Ltd., which makes micro-irrigation equipment and plastic pipes, gained 4.9% at the close in Mumbai, the most since Dec. 26. Shakti Pumps India Ltd., a manufacturer of steel submersible water pumps, surged 20%, the highest since Sept. 27.
"The people who will be gaining the most are manufacturers of water pipes, water fittings and water meter," said M.S. Unnikrishnan, chief executive officer of Thermax Ltd., a manufacturing company that also makes water treatment plants.