Inauguration of the First Portable Decentralised Wastewater Treatment Plant in India (Video)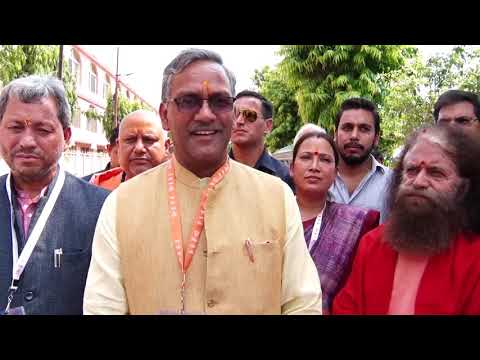 This is the first of its kind treatment system using a four part treatment technology to treat the Ashram's wastewater into potable water which would be reused for irrigation, gardening, laundry and other domestic daily usage of the Ashram, saving gallons of water and set a new precedent for others to follow suit.
The system is installed jointly by the Pi-Lo Pani Seva Foundation, Parmarth Niketan, Ganga Action Parivar and the Global Interfaith WASH Alliance.
The four part treatment approach first passes through the Anoxic Chamber for denitrification of the effluent, then it passes through a biological system cum PMTR chamber which provides bacteria that helps to decompose all organic material present in the wastewater and a membrane based process with a suspended growth bio-reactor with high yield membrane made of poly vinyl fluoride (PVDF) of porosity 0.02 micron. Finally the effluent passes through Dual Media Filter which removes turbidity and suspended solid as low as 10-20 microns. The last part of the process is UV water purification which removes harmful pathogens and bacteria from the water and a sludge de-watering unit that dehydrates the solid byproduct, reducing the weight and volume of the sludge and therefore saves cost and facilitates proper disposal of the sludge.
Source: AP News / Video source: Parmarth Niketan