How Bio-sand Filters are Revolutionising Water Purification in Indian Villages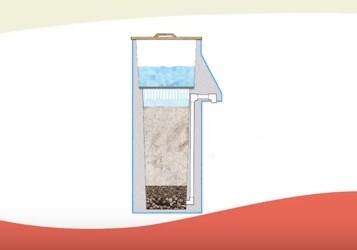 The bio-sand filter is revolutionising water purification in rural India offering increased filtration, better water portability and affordability.
By AMITA BHADURI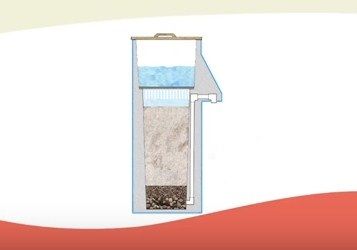 Gurugram-based NGO, Sehgal Foundation, in response to the poor water quality, came up with a biosand filter called JalKalp.
"JalKalp is a low-cost water treatment solution to the problem. A biosand filter that filters water through layers of sand, it offers increased filtration rate and better portability than the conventional models of filters. Besides its appearance, this steel filter adds to the strength, reliability, and durability, making it a reliable source for clean drinking water," says Lalit Mohan Sharma, director, Adaptive Technologies, Sehgal Foundation, Gurugram.
"It was by chance that I attended a village meeting of farmers conducted by Sehgal Foundation. Towards the end of the meeting, they informed us about the newly-developed biosand water filtration system called JalKalp. I thought that there is a good chance that this may work and ordered one for my household.
The device was installed the very next day and has been working well so far," says Urmila. "I found that the solution is self-sustainable and does not require any operational, replacement or maintenance cost after installation,".
Like most mechanical filters, in JalKalp too, large contaminants are filtered mechanically, while other contaminants stick to the surface of the filter media. Small pieces of a thin copper sheet with a total surface area of six sq cm are inserted in the drainage layer in order to remove coliform. JalKalp performs better concrete counterparts and has a wider opportunity for application and adoption in different geographical conditions.
A better water purification technology
"The development of this 4.5 kg filter, offering increased filtration rate and better portability than concrete models was preceded by a study of the shortcomings of conventional biosand filters and we have tried to overcome this. It is effective against E.coli, total coliforms, turbidity, and iron contamination. The filter integrates the germicidal properties of copper with conventional filtration," says Lalit.
JalKalp can be operated without electricity which is a bonus considering the electricity supply in many villages in Bihar is erratic.
Water quality tests have demonstrated JalKalp's performance and the organisation is looking to collaborate with entrepreneurs who can adopt a market-based approach to the demand for safe water and sell affordable household filters. This can go a long way in providing safe water to local areas.
Read full article: Your Story