Grand Anaicut: World's Oldest Water Management Effort (Video)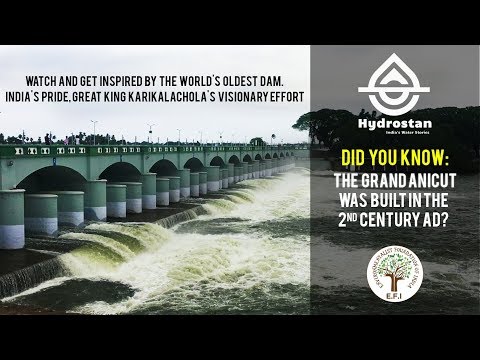 India's pride the great king Karikala Chola's visionary efforts gave us the Grand Anaicut. Built across the mighty Cauvery river, this water regulation causeway is one of the world's earliest water management project.
These time tested marvels still cater to the water needs of millions in the region. We at E.F.I celebrate the great king and his selfless effort. Watch-Learn-Share-Conserve.
With Hydrostan Videos, E.F.I presents India's Water Stories. Get Inspired to Conserve.
Video source: Environmentalist Foundation of India on YouTube