Govt Asks Public to Contribute to Clean Ganga Fund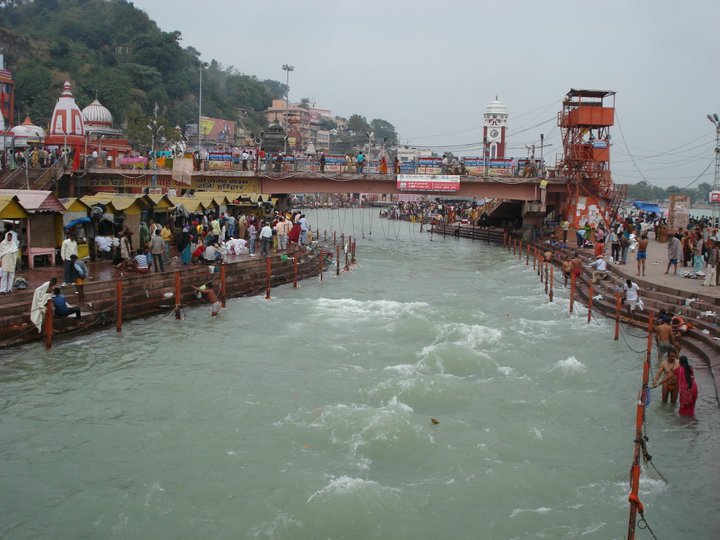 Govt asks public, NRIs to contribute to Clean Ganga Fund
The Government has until now received approximately Rs 88 crore in the form of donations in CGF and will require more money as the cleaning activity gets underway most probably from January, 2016, according to Union Water Resources Ministry officials.
The CGF was set up over a year ago.
"We have the action plan for cleaning Ganga ready and will begin the work with entry-level activities. Cleaning the river is an ongoing process and will require funds. Hence, we urge the public to contribute towards the CGF. This will also give tax exemption to donors," secretary in the ministry, Shashi Shekhar, said.
"Out of the total fund received until now, bigger chunk has come from private players (CSR), while donations from general public and NRIs have been less," Shekhar noted.
He said the government has the action plan ready now and will share the details of how the works will be carried out will be put on the Ministry's website.
"We will ask people...Can every Indian contribute Rs 10 per month for the purpose? It is not a big thing. Even if 20 crore people give us Rs 10, we get Rs 200 crore. If every Indian-American contributes 1$ a month, we will get 10 million dollars. We will make such an appeal. We will make appeals on website, through print advertisements," the official added.
The Government will carry out entry-level activities in four parts with surface cleaning being first of it.
Three other activities include construction/repairing of
ghats along the river stretch, construction/repairing crematoria and recycling sewage water flowing into the river from over 3000 villages on the banks of the river.
According to officials, 10,000 to 50,000 litres of sewage water flows into the river from each of the villages daily.
"We will share with people details on the activities and amount spent on the same online annually," Shekhar said.
The Union Cabinet had given its nod to set up CGF for voluntary contributions from residents of the country, NRIs and Persons of Indian Origin and others to harness their enthusiasm to contribute towards conservation of the river in September last year.
The government had announced that the fund would be managed by a Trust to be headed by the Finance Minister, and the secretariat of the Trust will be set up in the Ministry of Water Resources, River Development and Ganga Rejuvenation under the Clean Ganga Mission Director.
The funds would be utilised for various activities relating to cleaning up of the Ganga, including setting up of waste treatment plants, conservation of biotic diversity of the river, and development of public amenities, besides activities such as Ghat redevelopment and Research and Development and innovative projects.
Source: Zee News