Delhi Government Starts Toilet to Tap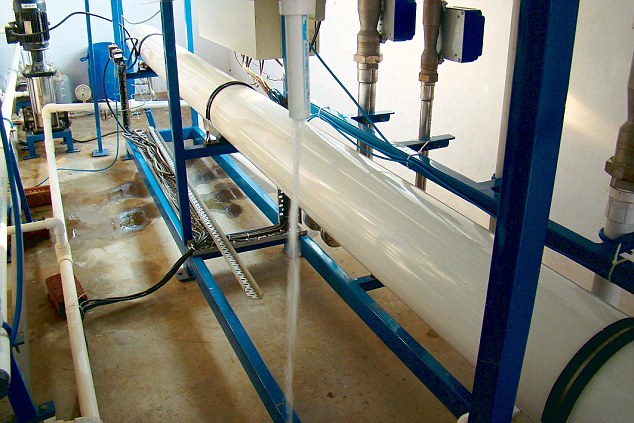 Toilet to Tap to help save the Yamuna River in Delhi that is the source of 70 per cent of the Cities' Drinking Water
Work has started to build sewage treatment plants in colonies and reuse the water locally for various purposes, including drinking.
This is to address spiralling water demand, reduce clean-up budgets, and revive the Yamuna.
Three months after chief minister Arvind Kejriwal sought to break the taboo around the use of treated sewage, and drank a glass of cleaned-up waste water at a pilot centre, a process to replicate the technology has started.
Floating tenders
Delhi Jal Board (DJB) CEO SS Yadav told Mail Today: "Initially we want to start six such plants. We have floated tenders, and responses are coming. We should soon start work on at least one plant at Sai Nagar in north-east Delhi."
One plant will cost roughly Rs 8-10 crore. Getting companies to come forward and build 'toilet to tap' projects was not easy because of a certain mental block, says Yadav. The first two rounds of tenders elicited zero response.
"The pilot showed the technology was doable and the treated water was fit for drinking," he said.
Water activist Manoj Misra, who visited the pilot plant at Keshopur in north Delhi on Sunday, was surprised to see absolutely raw sewage being turned into crystal clear water.
After screening, raw sewage is pumped into a five-layered bio-filter comprising earthworms, cotton extracts, bacteria, sand and stones. The water at this stage is fit for horticulture purposes. The treated water is then pumped into a membrane system, measuring 0.001 micron, where it is chlorinated. This makes 85 per cent of the entire water good enough to drink. Even the reject 15 per cent water is fit for horticultural use.
"Even if for some reason the said water is not immediately utilised for drinking purposes it could perfectly go in for all other uses. If released into the river, it would be far better than raw sewage," he said, terming the technology a 'ram baan' (perfect solution) to return water to the river and reduce extraction.
Kejriwal says conventional methods would not get Delhi the amount of water it needs, calling for more such plants across Delhi.
Built at a cost of Rs 55 lakh, the Keshopur pilot generates 4,000 litres of water per day.
Source: Daily Mail