Cost and Energy Saving Reverse Osmosis-based Water Purifier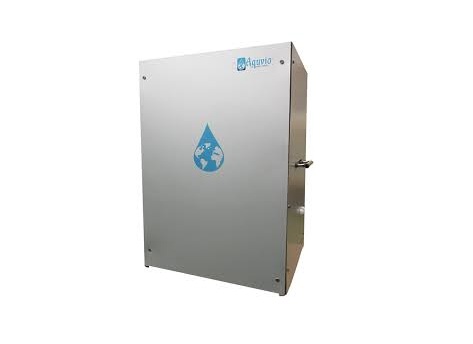 Concerned over wastage of water from the RO water systems, two ex-students of IIT-BHU were successful in developing cost and energy efficient water purifier called Aquvio.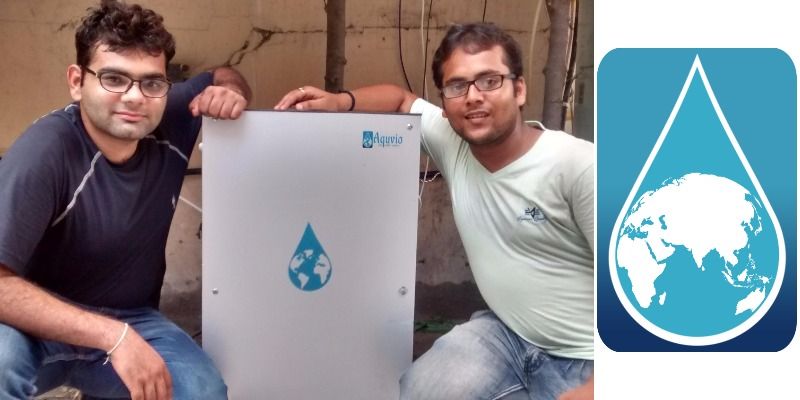 Startup manufactures Reverse Osmosis based water purifiers – Aquvio
In Aquvio's cost and energy saving Reverse Osmosis-based water purifier, only 30% of water is rejected and 70% is available for drinking purposes. Recognising the potential of Aquvio, IIT-Kanpur granted a seed funding of Rs 20 lakh to the company run by these ex-IIT-BHU students.

The duo--Naveen Kumar and Rohit Kumar Mittal--who had developed Aquvio in just two years, were successful in getting 60 Aquvio water purifiers installed across schools and colleges in Varanasi. Four such water purifiers were also installed at an Army unit in the holy city. With a fresh round of funding, Naveen and Rohit are hopeful that they will be able to take forward their mission of saving water. In the last one year, Aquvio managed to save one crore litre of water.

Naveen said "Aquvio's water filters significantly reduce the amount of water wasted as compared to modern RO water systems. In water purifiers available in the market, 70% of the water is drained out, which is nothing but a wastage in the current scenario of water crisis in our country. In Aquvio's cost and energy saving Reverse Osmosis-based water purifier, only 30% of the water is rejected and 70% is available for drinking purpose. Aquvio water purifiers also consume less power".

Naveen said that while the first water purifier was developed and launched in the market in August 2015 after eight months of research, 60 products have been installed in different schools and colleges in Varanasi. "The technology used in Aquvio has already been patented. This patented technology only ensures that out of four litre of water only one litre gets drained and the remaining water is available for drinking purpose. It significantly helps in saving water", he further said.

Aquvio has two water purifiers that can filter huge quantities of water (100 litre per hour and 50 litre per hour) and are fit for use in corporate offices or schools/colleges.

When asked about the cost of a single piece of Aquvio, Naveen replied that Aquvio, dispensing 50 litre of water per hour costs Rs 50,000. "We are in the mode of expansion. At present our company is based in Malviya centre in IIT-BHU but soon we will have a manufacturing unit out of the institute campus. We shall base ourselves somewhere in Delhi/NCR.
At present 16 full-time employees are working in our company", said Naveen while talking about the expansion plans of his start-up. He said that he had accepted the job offer from a company during the campus placement drive but he did not join and after completing his BTech in 2014 he started with his water purification project.
Read more: Times of India